Join University of Southern California - Keck Medicine as a Geriatrician | Tuition Reimbursement
Pasadena, CA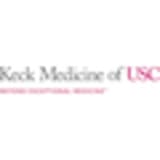 Keck Hospital of USC
University of Southern California - Keck School of Medicine
JOB OPPORTUNITY:
The Department of Family Medicine of the Keck School of Medicine of USC (DFM) is seeking a fellowship-trained Geriatrician to join our department as Clinical Faculty.
REQUIRED QUALIFICATIONS:
Medical Education: Completion of accredited residency training program & Geriatrics Fellowship
Licensure & Certification: Eligible for CA Med License. BC in Family Medicine or Internal Medicine + CAQ in Geriatrics
Experience: 4 years post-fellowship clinical experience
Academic: Interest in teaching, research and/or administration. Academic experience desired
Clinical: Demonstrated commitment to interprofessional practice, cultural competence, and quality improvement with a proven ability to provide high-quality primary, specialty, and consultative care. The candidate must use a person-centered approach that embraces an understanding of personal goals, equity, inclusion, and holistic care.
COMPENSATION & BENEFITS:
USC offers a competitive salary within an academic environment based on the candidate's experience and accomplishments. There is also an excellent benefits package.
BENEFITS CONT.
An extensive list of USC benefits in which you may be eligible for can be found at: http://benefits.usc.edu, but a few have been outlined below:
USC Retirement Savings Program: USC is committed to supporting your retirement savings by making a 10% employer contribution when you contribute 5%, and to providing you with as many options as possible to maximize your retirement savings opportunities.
Tuition Assistance for employees: USC's Tuition Assistance is one of the university's most appreciated benefits that allows you to earn a USC degree 100% tuition-free.
USC FAMILY MEDICINE - NATIONAL RECOGNITION IN GERIATRICS:
US News & World Report recognition as #5 hospital in Geriatric Medicine - 2021.
HRSA – Geriatric Workforce Enhancement Program – Grant Recipient 2015 – present
National Center on Elder Abuse housed in Department of Family Medicine –2014 – present
---
Posted July 13, 2022