System Service Line Director (Physician) opening - PeaceHealth
Vancouver, WA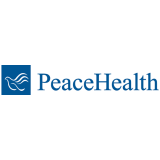 PeaceHealth Southwest Medical Center
PeaceHealth
Key Info
PeaceHealth is seeking a MD System Service Line Director for a Full Time, Day position. 
JOB SUMMARY
Responsible for providing clinical leadership for Home & Community services (Home Health, Hospice, Palliative, Hospice House IPU and Home Infusion) across the system and for planning, developing and directing patient care programs in alignment with quadruple aim objectives.
ESSENTIAL FUNCTIONS
Provides leadership for clinical excellence and care model redesign in Home & Community services for PeaceHealth. Supports other Home & Community clinical and operational leaders in the three Networks to oversee and influence all hospital departments and clinics associated with post -acute service delivery to achieve desired performance outcomes.
Creates and monitors quality reporting structure for Home and Community services; recommends changes to quality reporting infrastructure, systems, processes and standards to achieve desired triple aim outcomes in collaboration with System Quality Dept., network medical directors, managers, nurses, directors, department chairs and medical staff. Ensures peer review process is active and high functioning in each network. This i
Builds positive working relationships across service lines and health system with a focus on physician and clinician engagement inclusive of all clinical stakeholders.
Performs other duties as assigned.
REGIONAL/LOCATION SPECIFIC NOTES
This position will be an integral part of the System Behavioral Health Operations Council (System Behavioral Health leaders). Will be responsible for setting targets for all areas of responsibility and will be expected to work with and assist other System Behavioral Health leaders to get to good outcomes for the whole organization. Under the supervision of System leadership, will make decisions affecting strategy, implementation and management of resources and will problem solve operating issues involving medical staff, nursing and physician practices.
---
Posted December 4, 2020
Covered
Not Covered