Penn State Health Rehabilitation Hospital - Physical Medicine & Rehabilitation Medical Director Opportunity
Hershey, PA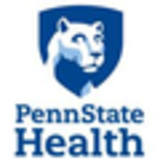 Penn State Milton S. Hershey Medical Center
Penn State Health
Key Info
Lead, teach, and research as the Medical Director of the Penn State Health Rehabilitation Hospital in Hershey, PA.
What we're offering
Lead the only academic rehabilitation hospital in Central PA region with board certified Brain Injury, Spinal Cord and Pediatric Physiatrists
The Medical Director's focus will be to lead the rehabilitation hospital with additional opportunities for teaching and research as an appointed faculty member in the Department of Physical Medicine & Rehabilitation at Penn State Health Milton S. Hershey Medical Center
Penn State Health Rehabilitation Hospital has achieved a second consecutive three year accreditation from CARF International for our adult, children and adolescent, and stroke specialty programs
Opportunity to collaborate with Select Medical, the largest rehabilitation hospital system in the country
What we're seeking
Medical degree—MD, DO, or foreign equivalent
BC/BE in Physical Medicine and Rehabilitation
5-7 years of experience as Medical Director of a Rehabilitation Hospital
Excellent patient care abilities and interest in teaching as well as participation in clinical research
Experience in academic and clinical strategic planning, development, and resource management
Community
Hershey is a suburban community in a metropolitan area and is one of the fastest growing regions in the state
Hershey is approximately 12 miles from Harrisburg, the state capital, and within a short train ride or drive to New York City, Philadelphia, Washington DC, and Baltimore
Penn State Health
Penn State Health is multi-hospital health system serving patients and communities across central Pennsylvania
More than 1,300 physicians and direct care providers at 78 medical office locations
Penn State Health is committed to affirmative action, equal opportunity and the diversity of its workforce. Equal Opportunity Employer – Minorities/Women/Protected Veterans/Disabled
About Penn State Health
Located in Central Pennsylvania, the Penn State Health system offers inviting and safe communities to live, work, play, and learn. The surrounding neighborhoods boast a reasonable cost of living whether you prefer a more suburban setting or thriving city rich in theater, arts, and culture. The area is rich in history and offers all the beautiful inspiration of the four seasons. You'll discover numerous opportunities for day trips, local adventures, outdoor and indoor activities. We're conveniently located within a short distance to major cities such as Philadelphia, Pittsburgh, NYC, Baltimore, and Washington DC. Nearby airports and Amtrak stations along with close proximity to major interstates make living in Central Pennsylvania convenient and fulfilling from both professional and personal perspectives.
---
Posted May 8, 2020
Covered
Not Covered