Pediatric Research Rheumatology | 50% Clinical Care + 50% Research at the University of Arizona
Tucson, AZ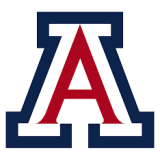 University of Arizona College of Medicine
Banner Health
Job Highlights
Top pick in specialty
Area Is Warm Year-Round
Non-Profit Employer
Any State License Accepted
The Department of Pediatrics and the University of Arizona Arthritis Center College of Medicine has an immediate opening for a Pediatric Rheumatologist. The candidate hired will provide clinical care to children with rheumatologic, autoimmune & autoinflammatory disorders, as well as participate in basic science research. We offer established development & mentoring programs designed to help faculty succeed as Clinician Educators. Start-up funds are available to support research & participation in the CARRA network. We have the flexibility to consider applicants with a broad range of academic career goals & rank will be dependent on qualifications.
Position is affiliated with The University of Arizona Medical Center, Diamond Children's Medical Center, & Banner University Medical Group. Diamond Children's Medical Center is located in the heart of Tucson
​
Position Details & Qualifications
The department is seeking an individual who is able to work with diverse students, trainees and colleagues, & who has experience with a variety of teaching methods and curricular perspectives.
BE/BC in General Pediatrics & Pediatric Rheumatology
1.0 FTE | 50% clinical, 50% research (2 Days Clinical, 2.5 Days Research, 0.5 Administrative)
Shared Call: Unrestricted
​
In partnership with the University of Arizona, Banner – University Medicine is a health system anchored in Tucson and Phoenix that makes the highest level of care accessible to Southern and Central Arizona residents. At the heart of this partnership is academic medicine – research, teaching and patient care.
About Banner Health
You want to help lead change in the health care field – rather than just react to it. You want to spend your time doing what you do best – caring for patients. You belong at Banner Medical Group (BMG) and Banner – University Medicine Group (BUMG).As Banner Health's employed physician group with more than 1,300 physicians and advanced practitioners across more than 65 specialties, BMG, is transforming the delivery of care. This transformation can most clearly be seen in our Patient-Centered Medical Home (PCMH) implementation. Through PCMH, we're organizing care around patients, working in teams and coordinating and tracking care over time. The end result is the highest quality and most efficient delivery of patient care.For physicians working in their own practices, we have two different paths to lead you to a colorful career with Banner Health.We also offer faculty positions at Banner – University Medicine Center in partnership with the University of Arizona.
---
Posted April 19, 2022