Traditonal & Laborist OB/GYN Opportunities
Columbus, OH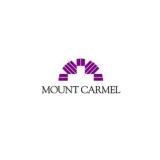 Mount Carmel West
Mount Carmel Health System
Mount Carmel has a variety of practice options that can meet the needs of an OB/GYN completing residency training or for the experienced OB/GYN considering making a change. We have opportunities in traditional OB/GYN practices and laborist opportunities in a variety of practice settings. The practice and hospital-based opportunities are all located within 20 minutes of downtown Columbus, OH.
Great suburban locations, some deliver at one hospital
Competitive compensation and benefits
School loan repayment
Level III NICU and MFM Support
Resident teaching opportunity
Call varies
As one of the largest healthcare systems in central Ohio, Mount Carmel serves more than a half million patients each year. We utilize state-of-the-art facilities, and clinical excellence to provide optimal patient experiences and attract the best and most inspired physicians.
Mount Carmel Health System is a great place to expand your professional career, and Columbus offers a variety of wonderful communities and is a wonderful place to live and raise a family.
If you are interested in this opportunity, please contact Cyndi Tussing at 614-638-6428 (cell) or cynthia.tussing@mchs.com.
Not a H1B or J-1 visa opportunity.  
About Mount Carmel Health System
Mount Carmel Health System, serving more than a million patients a year, is the second-largest health system in Central Ohio, with four acute care hospitals, outpatient facilities, physicians' offices, surgery centers, emergency and urgent care centers, as well as community outreach sites throughout central Ohio. Our team of more that 10,000 employees, 2,100 physicians and 900 volunteers is committed to the quality care of our patients and their families.
Mount Carmel Health System is dedicated to more that just medical care. We're dedicated to medical and nursing education and training as well, with six residency programs and the Mount Carmel College of Nursing, one of the largest baccalaureate nursing degrees programs in Ohio. Mount Carmel has received national recognition for quality of care, colleague and patient satisfaction, community involvement and philanthropy. Mount Carmel, in turn, is part of Trinity Health, the fourth-largest U.S.-based health system and one of the strongest and most respected networks of not-for-profit community hospitals in the country. That membership provides the security of a large health system with electronic health records and exceptional malpractice coverage. The City of Columbus: Recently named as one of the best cities in the nation, Columbus offers world renowned attractions, notable shopping centers, professional and collegiate sports, as well as impressive dining and nightlife. Our diverse and vibrant neighborhoods create a strong sense of community, in addition to top-ranked school districts. From families to professionals, Columbus is a great place to call home.
---
Posted January 12, 2021