Join an Established and High Quality Gastroenterology Practice in the Mayo Clinic Health System
Eau Claire, WI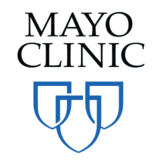 Mayo Clinic Health System in Eau Claire
Mayo Clinic - Gastro Team
Job Highlights
Easy Call Schedule
Non-Profit Employer
Mayo Clinic Health System in Eau Claire, WI has an opportunity for a Board Certified/Board Eligible General Gastroenterologist to join a collegiate multi-specialty practice focusing on quality, outcomes, and compassion.
About the position:
A selected candidate would join an established group of 9 general Gastroenterologists in providing community-based general gastroenterology services in a physician-led, stable organization committed to high quality patient satisfaction
Gastroenterologist - General at Mayo Clinic The Eau Claire Gastroenterology division is in a state of growth, not only in size, geographic patient care and services, but also in academic focus to include teaching opportunities, growth in multidisciplinary specialty clinic including Surgical Oncology/Cancer Center and research, innovation, and optimization endeavors.
A 100% gastroenterology practice with a strong hospitalist program in place at a verified Level II Trauma Center and clinical offices, endoscopy unit and hospital in one facility.
Extremely manageable call of 1:7, a 4 ½ day work week with procedure volumes of approximately 12 cases a day to ensure work, life, balance.
A team centric work environment with full back-up support for all subspecialities and a collegial relationship with the gastroenterology practice at Mayo Clinic in Rochester and surrounding regions.
Benefits:
Comprehensive benefits package
Competitive salary guarantee.
Qualifications required:
•Candidates must be board-certified/board-eligible in Gastroenterology and be able to secure a WI state medical license.
About Mayo Clinic Health System in Eau Claire, WI:
Consider joining our largest Mayo Clinic Health system multi-specialty GI practice providing high quality care, focusing on the needs of the patient.
Eau Claire offers strong schools, low crime, abundance of outdoor activities and a reasonable cost of living. The city offers short commutes to larger metro areas; Minneapolis/St. Paul or Rochester.
About Mayo Clinic - Gastro Team
Join the authority in medicine and partner with the nation's best hospital (U.S. News & World Report 2020-2021), ranked #1 in more specialties than any other care provider. At Mayo Clinic, we believe there is a better path to healing that humanizes the practice of health care and inspires hope in the people who need it most. You will be part of an amazing diverse team committed to solving the most serious and complex medical challenges – one patient at a time.
Doctors in the Division of Gastroenterology and Hepatology at Mayo Clinic specialize in preventing, diagnosing and treating digestive tract and liver disorders. These mainly include conditions involving the pancreas, liver, gallbladder, esophagus, stomach, small intestine and colon.
With 13 specialty groups and more than 140 digestive disease specialists on staff, the Division of Gastroenterology and Hepatology at Mayo Clinic is one of the largest and most deeply experienced in the world.
Innovation and compassion are paramount to providing world-class medical care to patients from all over the world. We lean on the variety of perspectives and backgrounds of our colleagues' to continuously challenge ourselves and to create a workplace that supports diversity, equity, and inclusion. Become part of the legacy that embraces our differences and enables us to provide the best care to patients from all over the world.
---
Posted October 28, 2022