Robotics Opportunity at Top 15 Hospital in Family-Friendly Community
Saint Joseph, MI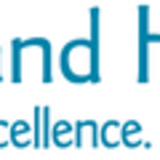 Spectrum Health Lakeland
Spectrum Health
Overview of Highlights
Are you seeking to join an established practice that offers access to the latest in minimally-invasive surgery?  Lakeland Urology is adding a full time Urologist to our dedicated team of providers.
Excellent compensation package offering initial salary guarantee and generous signing bonus!
Must be board eligible or board certified; prefer robotics experience. Physicians utilize the da Vinci Xi system for minimally invasive surgery. Epic EHR.
Join us now and enjoy all the benefits of our brand new $160 million Medical Pavilion, which includes a state-of-the-art surgery suite.
About Spectrum Health Lakeland
Ranked one of the 15 Top Hospitals® in the nation by IBM Watson Health™ in 2019, we are a teaching hospital offering residencies in Emergency Medicine, Family Medicine, and Internal Medicine.
We are part of Spectrum Health, a $6.9 Billion integrated health system, with an award-winning health plan, teams of nationally recognized doctors, and providers and a network of hospitals and care facilities in Michigan.
You'll Love Life in southwest Michigan
We are home to Whirlpool's Global Headquarters and Andrews University – one of the most diverse college campuses in the U.S. One of the most affordable places to live in Michigan, we offer a peaceful, relaxed quality of life on the shores of Lake Michigan, with access to excellent public and parochial schools and a wide variety of outdoor and cultural activities only 90 minutes from downtown Chicago.
Learn More Today
Contact Chad Simcox via Doximity or directly at (269) 985-4485 or csimcox@lakelandhealth.org
Spectrum Health Lakeland is an Equal Opportunity Employer
We do not discriminate against any employee or applicant for employment because of race, color, sex, age, national origin, religion, sexual orientation, gender identity, status as a veteran, and basis of disability or any other federal, state or local protected class. Learn more at eeoc.gov.
About Spectrum Health
Spectrum Health is a not-for-profit, award winning, integrated health system based in West Michigan. Our organization includes a medical center, regional community hospitals, a dedicated children's hospital, a multispecialty medical group and a nationally recognized health plan, Priority Health.We invest in our people by supporting a dynamic, high-performing workplace. Our collaborative approach to patient care includes a commitment to provide an exceptional experience for patients and their families. Spectrum Health supports successful career growth, in an innovative environment.
---
Posted November 24, 2020