Opportunities at Ochsner Health in South Louisiana
New Orleans, LA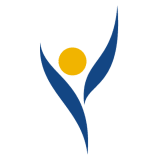 Ochsner Medical Center
Ochsner Health Services Katy T.
The Ochsner Neuroscience Institute is GROWING and we have opportunities within our specialties and sub-specialties and across all Ochsner Regions.
The Ochsner Neuroscience Institute, ranked as one of the top 50 Neuroscience Centers by the U.S. News and World Report rankings. The Ochsner Neuroscience Institute has the only comprehensive stroke center and one of the largest comprehensive spine centers in the region. We have the largest Neuro-ICU consisting of 40 beds, epilepsy center of excellence with EMU monitoring unit and one of the busiest movement disorder programs in the region.
Ochsner Health System is Louisiana's largest non-profit, academic, healthcare system. Driven by a mission to Serve, Heal, Lead, Educate and Innovate, coordinated clinical and hospital patient care is provided across the region by Ochsner's 40 owned, managed and affiliated hospitals and specialty hospitals, and more than 100 health centers and urgent care centers. Ochsner is the only Louisiana hospital recognized by U.S. News & World Report as a "Best Hospital" across three specialty categories caring for patients from all 50 states and more than 70 countries worldwide each year. Ochsner employs nearly 25,000 employees and over 4,500 employed and affiliated physicians in over 90 medical specialties and subspecialties and conducts more than 700 clinical research studies.
---
Posted March 15, 2021