Opens in 2022 - Emergency Psychiatry 12-hr shifts, 7on/7off, Milwaukee
Milwaukee, WI
Job Highlights
Loan Repayment or Assistance Offered
Flexible Schedule
Less than 1 Hour from a Large Lake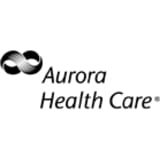 Aurora Psychiatric Hospital
Advocate Aurora Health Care
In May 2022, construction will be completed on the new Mental Health Emergency Center in Milwaukee, WI. This joint venture between four health systems will be licensed as a hospital, but will primarily function as a specialty emergency department with short-stay observation beds.
The mission of the new Mental Health Emergency Center is to provide timely, patient-centered, recovery-oriented emergency services and connections to continuing care for adults and youth experiencing a mental health crisis: as part of the public and private psychiatric crisis delivery system in Milwaukee county.
Advocate Aurora Health is employing the Psychiatrists in this Joint Venture.
Program Highlights:
· 12 hour shifts (14/mo is considered full-time)
· Openings include Full-time/Part-time/Casual
· Excellent Compensation Plan and Benefits
· Student Loan Forgiveness Available
· Relocation
· Can work 7on/7off
· Work Life Balance – NO CALL
· Epic Health Record system
About Advocate Aurora Health Care
Advocate Aurora Health's combined strength and stability drives us forward. Our integrated delivery model allows our clinicians to offer state-of-the-art, top tier quality care throughout eastern Wisconsin and northern and central Illinois.

Our supportive staff and leadership are committed to an autonomous practice environment and continuously strive to be on the forefront of managing the changing healthcare landscape, advances in technology and innovative approaches to providing impeccable outcomes for our patients.

Whether you're looking to practice in the heart of a dynamic city such as Chicago or Milwaukee, a multi-specialty clinic in the suburbs, or a charming small town, Advocate Aurora Health has an opportunity for you.

---
Posted November 9, 2021