VA Boston seeks Chief, Gen. Internal Med. with heavy research and academic role
Jamaica Plain, MA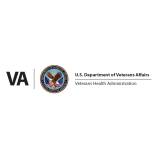 Veterans Affairs Boston Healthcare System
Department of Veterans Affairs - Medicine
VA Boston Healthcare System (VABHS) seeks a full-time, innovative and experienced Chief of General Internal Medicine. Candidates should have experience leading peer-reviewed, original research and a track record of academic commitment, mentorship and recognition at the midcareer or senior level. Health services researchers are strongly encouraged to apply. Position is 25% clinical (Outpatient or Hospitalist) and 75% research/admin focused. 
The successful candidate demonstrates a strong commitment to quality patient care, trainee education, and faculty development. Responsibilities include overseeing the Section's clinical programs, mentoring faculty, post-doctoral fellows and other trainees, and participating in the Section's teaching program.
This position reports directly to the Chief, Medical Service, and is located at the VA Jamaica Plain campus. Accomplishments should be commensurate with academic appointment as Assistant or Associate Professor at BUSM or HMS. Requirements include: Board Certification in Internal Medicine, a full and unrestricted license in any state, and must be a U.S. Citizen (non-citizens may be considered in the absence of qualified US citizens).
VABHS is a three-campus tertiary care medical center, affiliated with Boston University School of Medicine (BUSM) and Harvard Medical School (HMS), and provides a full range of patient care services with nationally recognized education and innovation activities.
VABHS features one of the largest research programs in VA, encompassing a total of ten federally funded research centers that offer significant collaborative opportunities. The Section of General Internal Medicine has a close relationship with the Center for Healthcare Organization and Implementation Research, a VA Health Services Research & Development Center of Innovation.
About Department of Veterans Affairs - Medicine
More than 6.3 million Veterans and their families turn to us for care every year, and it is our duty to provide them with the best health care available. Our team of 250,000 full-time employees and 90,000 health professional trainees work together on interdisciplinary care teams to deliver critical services to our Nation's Veterans.From Iraqi Freedom service members to those who survived WWII, our Veterans need us. We renewed our focus on increasing access to care by beginning one of our largest hiring initiatives ever.With challenging cases and advanced equipment, VA offers careers for physicians and nurses at all acuity levels, from primary care to subspecialties. Our interdisciplinary careers offer growth opportunities for mental health and rehabilitative service providers. Find out what VA can offer you.
---
Posted February 18, 2021