Director Division of Maternal Fetal Medicine
Morristown, NJ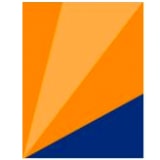 Morristown Medical Center
Atlantic Health System
Job Highlights
Less than 3 Hours from a Ski Resort
Easy Call Schedule
Flexible Schedule
The Department of Obstetrics and Gynecology at Atlantic Health System is seeking a Director for Maternal Fetal Medicine (MFM) to join our thriving MFM Faculty Group Practice. We are a high-volume academic center in a tertiary care referral network serving a diverse patient population. The ideal candidate has demonstrated a strong commitment to all aspects of MFM clinical care, to clinical or translational research, and to education and mentorship.
Reporting directly to the Department Chair, the Division Director will support the continued growth and expansion of a MFM practice that provides a full range of antenatal services.
• Level 3 Neonatal Intensive Care
• The highest level of expertise in complete prenatal and postnatal care.
• Ultrasounds and consultations, no deliveries
Powered by a workforce of almost 17,000 team members and 4,800 affiliated physicians dedicated to building healthier communities, Atlantic Health System serves more than half of the state of New Jersey including 11 counties and 4.9 million people. The system offers more than 400 sites of care, including seven hospitals: Morristown Medical Center in Morristown, NJ, Overlook Medical Center in Summit, NJ, Newton Medical Center in Newton NJ, Chilton Medical Center in Pompton Plains, NJ, Hackettstown Medical Center in Hackettstown, NJ, Goryeb Children's Hospital and Atlantic Rehabilitation Institute.
We are confident that you will find success within Atlantic Health System, which has been named for the 13th year in a row to Fortune's "Top 100 Best U.S. Companies to Work For" list.
Salary is commensurate with qualifications, plus excellent benefits, relocation assistance, and professional development opportunities are part of this nationally and locally, competitive compensation package.
To apply or inquire, please send CV to Ritu Vedi, Physician Recruiter - ritu.vedi@atlantichealth.org
---
Posted April 13, 2022