Anesthesiology Critical Care Physician
Detroit, MI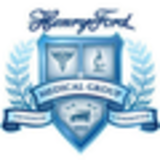 Henry Ford Hospital
Henry Ford Health System
Key Info
The Department of Anesthesiology, Pain Management, & Perioperative Medicine in the Henry Ford Health System (HFHS) is seeking to recruit a physician to enhance and further develop a well-organized critical care anesthesia division in a successful and prestigious healthcare system. The Department of Anesthesiology at Henry Ford is has become one of the leading academic departments in the Midwest and is recognized nationally for its growing academic contributions. This is an exciting time to join this transformational department.
Henry Ford Health System, one of the largest and most comprehensive integrated U.S. health care systems in the nation, is a strong leader in clinical care, research, and education. The system includes the 1,200-member Henry Ford Medical Group, five hospitals, the Health Alliance Plan (a health insurance and wellness company), the Henry Ford Physician Network, a 150-site ambulatory network and many other health-related entities throughout southeast Michigan that provide a full continuum of care. Anesthesiology at the Henry Ford Health System has a long history of excellence in patient safety, multidisciplinary team-focused care, as well as education and research. Our board-certified anesthesiologists deploy the most highly advanced technologies and services for the safest delivery of anesthesia in more than 50,000 procedures, in all subspecialty areas, and more than 27,000 pain related patient-visits annually. The Department includes more than 70 senior staff anesthesiologists as well as physicians-in-training (residents and fellows) and certified registered nurse anesthetists. An attractive compensation and comprehensive benefits package is available that includes a relocation package, a loan forgiveness program, and potential bonus structure.
About Henry Ford Health System
Henry Ford Health System is committed to improving the health and well-being of our diverse Michigan community.
Founded in 1915 by auto pioneer Henry Ford and now one of the nation's leading health care providers, Henry Ford Health System is a not-for-profit corporation managed by Chief Executive Officer Wright L. Lassiter, III and governed by a 17-member Board of Trustees, with volunteer-led advisory and affiliate boards providing additional leadership.
It is comprised of hospitals, medical centers and one of the nation's largest group practices, the Henry Ford Medical Group, which includes more than 1,200 physicians practicing in over 40 specialties. The System's flagship, Henry Ford Hospital in Detroit, is a Level 1 Trauma Center recognized for clinical excellence in cardiology, cardiovascular surgery, neurology and neurosurgery, orthopedics, sports medicine, multi-organ transplants and cancer treatment.
With more than 30,000 employees, Henry Ford Health System is the fifth-largest employer in metro Detroit, and among the most diverse.
---
Posted April 9, 2020
Covered
Not Covered