System Academic Director for Maternal Fetal Medicine
Falls Church, VA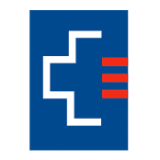 Inova Fairfax Hospital
Inova Medical Group
The Inova Health System is seeking an Academic Director for the Maternal Fetal Medicine Program within the Women's Service Line which supports approximately 20,000 deliveries annually within four of its five hospitals.  The board-certified MFM provider will join eight subspecialists complemented by genetic counselors, experienced sonographers, and supportive staff.  The director will oversee clinical and translational research activities, within the MFM division and those supporting our residency training program, as well as future plans for a subspecialty training program.  Applicants should be board certified and have a track record in research activities as well as educational experience working in a fellowship training environment.  Institutional resources supporting the director will include an extensive data and biospecimen collection, analytical capabilities for translational research, an existent infrastructure for cohort level investigations, and a diverse population for future clinical trials. 
About Inova Medical Group
Inova Medical Group is a team of talented and experienced physicians employed by Inova, providing world-class healthcare for the Northern Virginia and greater Washington, DC metro area.
More than 400 physicians – experts in primary care medicine and adult specialties – are located throughout the region. Our physicians work together with Inova's extensive network of hospitals and outpatient facilities.
---
Posted April 13, 2022