EM Opportunity in Hopkinsville, KY
Hopkinsville, KY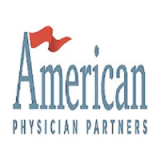 Jennie Stuart Medical Center
American Physician Partners
Key Info
American Physician Partners is looking for a Full-time Emergency Medicine Physician to join our team at Jennie Stuart Medical Center in Hopkinsville, Kentucky! This facility is just a short drive from the beautiful city of Nashville! This position offers great pay, CME, and a sign on bonus!
The Emergency Department:
19 ER beds with 34,000 visits annually
Physicians currently work 10 or 12 hour shifts of 32 hours of coverage
20 hours of advanced practitioner support
EMR: McKesson Paragon
Please contact Brent Bell if you would like to hear more about this opportunity.
About American Physician Partners
American Physician Partners is a medical service organization that was formed to meet the need of hospital-based companies and hospitals throughout the United States. Led by experienced hospital operators and seasoned ER/Hospitalist Physicians, American Physician Partners has a unique perspective on the industry which sets them apart from traditional management companies.
---
Posted September 21, 2020
Covered
Not Covered