Hem/Onc Opportunity in Montana with St. Peter's Hospital | Excellent Benefits | Outdoor Recreation Town
Near Helena, MT
Job Highlights
Less than 3 Hours from a Ski Resort
Less than 1 Hour from a Large Lake
Less than 3 Hours from Hunting Areas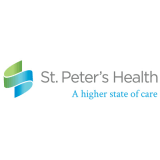 St. Peter's Hospital
St. Peter's Health
Nestled at the base of the Rocky Mountain Front, St. Peter's Health is a progressive, state-of-the-art 123-bed independent community hospital in Montana's capital city.
We are proud to share that our long-standing cancer center is now an affiliate of the Huntsman Cancer Institute at the University of Utah. We are recruiting a Hem/Onc to join our cancer care team. Our cancer center boasts:
Commission on Cancer Accredited
Patient satisfaction in the 95th percentile
A radiation and medical oncology center, featuring a Linear Accelerator and 22 chemo chairs
Three oncology nurse navigators, all staff RNs are OCN certified, and a dedicated cancer center pharmacist and  social worker
Located within the Regional Medical Center for ease of access to laboratory, imaging, and inpatient care (covered by a team of hospitalists)
Benefits of Working with Us:
Very competitive compensation package
Excellent health benefits for you and your family
Paid medical malpractice insurance
Generous signing bonus
Moving expense allowance
403(b)
Professional administrative support
State-of-the-art equipment
​
About Helena:
Nestled at the base of the Rocky Mountain Front, Helena boasts multiple rivers for fishing and floating, gorgeous mountain ranges, 5 lakes, 3 golf courses, a ski resort minutes out of town, miles of mountain bike and running trails, Carroll College, 2.5 hours to Yellowstone National Park, 2.5 hours to Glacier National Park, museums, live performing arts, festivals and so much more to make the quality of life a priority.
Recently ranked number 5 in MSNBC's America's top 10 dream towns and number 8 in Forbes magazine for being one of "America's Least Vulnerable Towns" during this economic downturn, Helena offers the opportunity to have an established thriving practice and enjoy an unbeatable quality of life.
---
Posted December 10, 2021