Section Chief, Pulmonary Medicine, Hackensack University Medical Center
Hackensack, NJ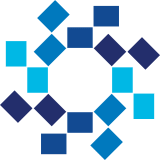 Hackensack Meridian Health Hackensack University Medical Center
Hackensack Meridian Health
Section Chief, Pulmonary Medicine
HACKENSACK UNIVERSITY MEDICAL CENTER
The Department of Internal Medicine at Hackensack University Medical Center is seeking a Section Chief for Pulmonary Medicine. The Section Chief for Pulmonary Medicine will be expected to lead and expand the breadth of pulmonary clinical, educational and research activities in a manner that contributes to the successful mission of the Department of Internal Medicine at Hackensack University Medical Center and the Hackensack Meridian Health System, and the Hackensack Meridian School of Medicine at Seton Hall. This position reports to the Division Director and to the Chair of the Department of Medicine.
The successful candidate will oversee all professional activities for the pulmonary section and provide physician leadership for clinical, administrative and academic activities, including recruitment, privileging and credentialing.
The Chief will be expected to expand specialized pulmonary programs, provide clinical and administrative leadership, oversee quality in pulmonary medicine, participate in fellowship training and residency education, support and expand investigational efforts, as well as provide clinical service. The Chief will also assume the roles of Medical Director for the Pulmonary Laboratory as well as the Pulmonary Rehabilitation Program and Respiratory Therapy programs.
In addition to our collegial work environment, we offer a highly competitive compensation package and comprehensive benefits.
For immediate consideration, please submit your CV to Nancy Massa, physician recruiter, at: nancy.massa@hmhn.org or call (732) 890-9339.
​
​
About Hackensack Meridian Health
Hackensack Meridian Health is a leading not-for-profit health care organization that is the most comprehensive and truly integrated health care network in New Jersey, offering a complete range of medical services, innovative research and life-enhancing care. Hackensack Meridian Health comprises 13 hospitals, including two academic medical centers, two children's hospitals and nine community hospitals, physician practices, more than 120 ambulatory care centers, surgery centers, home health services, long-term care and assisted living communities, ambulance services, lifesaving air medical transportation, fitness and wellness centers, rehabilitation centers, and urgent care and after-hours centers. Hackensack Meridian Health has 28,000 team members, more than 6,000 physicians and is a distinguished leader in health care philanthropy, committed to the health and well-being of the communities it serves.The Network's notable distinctions include having one of only five major academic medical centers in the nation to receive Healthgrades America's 50 Best Hospitals Award for five or more consecutive years, the number one hospital in New Jersey as ranked by U.S. News and World Report, consistently achieving Magnet® recognition for nursing excellence from the American Nurses Credentialing Center, recipient of the John M. Eisenberg Award for Patient Safety and Quality from The Joint Commission and the National Quality Forum, a six-time recipient of Fortune's "100 Best Companies to Work For," one of the "20 Best Workplaces in Health Care" in the nation, and the number one "Best Place to Work for Women." Hackensack Meridian Health is a member of AllSpire Health Partners, an interstate consortium of leading health systems, to focus on the sharing of best practices in clinical care and achieving efficiencies.The hospitals of Hackensack Meridian Health include: academic medical centers - HackensackUMC in Hackensack, Jersey Shore University Medical Center in Neptune; children's hospitals - Joseph M. Sanzari Children's Hospital in Hackensack, K. Hovnanian Children's Hospital in Neptune; community hospitals - Ocean Medical Center in Brick, Riverview Medical Center in Red Bank, HackensackUMC Mountainside in Montclair, Palisades Medical Center in North Bergen, Raritan Bay Medical Center in Perth Amboy, Southern Ocean Medical Center in Manahawkin, Bayshore Community Hospital in Holmdel, Raritan Bay Medical Center in Old Bridge, and HackensackUMC at Pascack Valley in
---
Posted January 5, 2021