Pediatric Emergency Medicine Opportunity Near Boston, MA
Salem, MA
Job Highlights
Less than 1 Hour from a Coastal Beach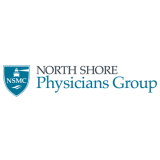 North Shore Medical Center
North Shore Physicians Group
Description
Mass General for Children at Salem Hospital, a member of Mass General Brigham and located just 15 miles north of Boston in Salem, MA, is seeking a BC/BE Pediatric Emergency Medicine physician or Pediatrician with extensive emergency department experience to cover shifts (full time or part time) in the new, state-of-the-art Pediatric Emergency Department (opened in October 2019) and Pediatric Observation Unit. Our team based model of care is founded on the principle that physicians, nurses, care managers, and other providers working together will provide higher quality and a better patient experience.
Our full-service Pediatric ED facility treats over 15,000 children every year and is the only Pediatric ED on the North Shore open 24 hours a day. There is opportunity to be jointly credentialed through Massachusetts General Hospital. Medical students rotate through the Pediatric ED. You will enjoy a supportive culture in which leadership values your perspectives, input and professionalism and understands the importance of work/life balance. Boston's north shore area offers excellent schools and higher education, cultural experiences and an overall outstanding quality of life.
Excellent compensation and comprehensive benefits are provided including malpractice insurance with tail coverage and a generous retirement plan.
Imagine the great things we can achieve together.
Join us.
About North Shore Physicians Group
We are a multi-specialty medical team of more than 400 physicians, nurse practitioners, physician assistants and other care professionals in more than 27 locations throughout the North Shore of Boston. We work together to discover new ways to improve and build upon our successes and innovations in our practices. Through that focus, and with continued input from our team, we have built a culture that embodies the journey of evolution. We see processes differently, learn from one another and continuously seek to change the way we practice medicine so we can improve the health of our patients and provide more fulfilling careers for our providers.
We're always seeking new ways to improve the patient-provider relationship and to make the practice of medicine smarter, less stressful and more efficient. Here, ideas come from everyone—to the benefit of every patient.
North Shore Physicians Group is proud to be affiliated with Mass General Brigham Salem Hospital and a member of Mass General Brigham health care system, founded by Massachusetts General Hospital and Brigham and Women's Hospital. Mass General Brigham Salem Hospital is the North Shore's largest and most advanced health care provider.
We're a beacon of new thinking in integrated medicine. Join our team of explorers who are bringing the next evolution of quality care to the communities surrounding Boston.
---
Posted November 26, 2021
Covered
Life Health Dental Vision Disability Insurance
Not Covered
Loan Repayment Assistance