One of Nation's Largest Children's Hospitals Seeking Pediatric Pathologist
Little Rock, AR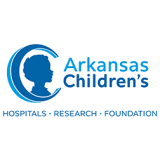 Arkansas Children's Hospital
Arkansas Children's
Arkansas Children's Hospital in conjunction with the Department of Pathology at the University of Arkansas for Medical Sciences (UAMS) is recruiting a full-time pediatric pathologist to join a cohesive, collaborative group of academic pathologists. Additional subspecialty interest in molecular pathology or transfusion medicine is preferred. The position is located at Arkansas Children's Hospital, a long-time clinical and teaching affiliate of UAMS.  The two institutions coordinate clinical services, educational programs and research initiatives among pediatric and university faculty.
The 25,000 ft2 laboratory employs over 100 technical and administrative staff that provide standard of care and esoteric laboratory services to the hospital and the community.  Annual laboratory volumes are 1,000,000 clinical pathology tests, 4,000-6,000 surgical pathology cases and 20-30 autopsies.  In alignment with clinical program expansion, ACH has a supportive environment for clinical research and innovation, including the support of a comprehensive research institute on-site.  Clinical program expansion, which includes an autism center of excellence, behavioral health, population health, a substance abuse center, telemedicine, and transplantation services, offers numerous opportunities to fulfill research and collaborative endeavors while providing a readily manageable scope of clinical service duties.  ACH administrative leadership is very supportive of laboratory services and has invested substantial resources to grow clinical, educational, and research capabilities.
The successful applicant should be a) AP/CP Board certified with fellowship training and Board certification or eligibility in pediatric pathology and transfusion medicine or molecular genetic pathology, or b) AP Board certified with fellowship training and Board certification or eligibility in pediatric pathology and molecular genetic pathology. 
About Arkansas Children's
We, at Arkansas Children's, know that children aren't little adults, and we're creating innovative ways to care for them – from designing kid-savvy spaces where they enjoy receiving treatment to adapting the most rigorous safety standards to protect them and ensure they reach their potential. Our expert team is specially trained to deliver excellent care to seriously ill and critically injured children. Arkansas Children's serves as the clinical and teaching affiliate for the University of Arkansas for Medical Sciences. Our promise: Unprecedented child health, defined and delivered.
Arkansas Children's is a premier health care system with a 336-bed hospital in the state's capital city and a second 24-bed hospital and campus in northwest Arkansas. Arkansas Children's Hospital is among the largest children's hospitals in the United States and is the only tertiary care facility for children in the state of Arkansas. ACH is ranked in 5 specialties by US News & World Report in addition to being a MAGNET-recognized hospital, a level 1 pediatric surgery center, and a center of excellence in pediatric sedation. ACH was also voted Best Place to Work in Arkansas for 2019 and 2020. Learn more about our team here: https://youtu.be/2sGKwFHD_Lg .
Located in the foothills of the Ozark Mountains, Little Rock is a culturally diverse city with the friendliness of the South. The area offers affordable housing, quality school options, a mild climate, excellent cultural and artistic venues along with numerous outdoor recreational opportunities. With population exceeding 700,000, greater Little Rock offers the most desirable features of large cities without sacrificing ease of access and convenience.
---
Posted March 15, 2021