Full-Time General Psychiatrist - Memphis, TN
Memphis, TN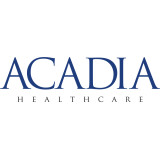 Delta Medical Center
Acadia Healthcare
Key Info
PRACTICE WITH ACADIA HEALTHCARE!
Full-Time Psychiatrist Needed
Delta Medical Center
# Beds: 164
Age Group/Range: Adult, Geriatric
Practice Setting/Type: Inpatient, PHP, IOP, Detox
Location: Memphis, TN
Psychiatry patients require care from specialty-trained professionals, in a highly-specialized, and quality-focused environment. Our team at Delta Medical Center in Memphis, TN is seeking to add a like-minded Psychiatrist to their diverse and dynamic team.
Delta Medical Center has been in the community for 40 plus years is known for providing quality care. Over the last few years, Delta has been divesting itself of medical center services and focusing on the core business of behavioral health. The change requires us to have Physicians that are looking to be a part of an organization in change and provide clinical leadership to the team as we seek to provide evidenced based clinical care.
Qualifications:
Licensed Psychiatrist in the state of ­­­­­­­­­TN
Advanced knowledge and clinical skills through an appropriate educational program
Board Certification required
Ability to work hours to meet the needs of our clients
Experience in addiction treatment preferred
About Acadia Healthcare
Acadia is a provider of inpatient behavioral healthcare services. Acadia operates a network of 585 behavioral healthcare facilities with approximately 17,100 beds in 39 states, the United Kingdom and Puerto Rico. Acadia provides behavioral health and addiction services to its patients in a variety of settings, including inpatient psychiatric hospitals, residential treatment centers, outpatient clinics and therapeutic school-based programs. We specialize in helping children, teenagers, and adults suffering from mental disorders and/or alcohol and drug addiction. At Acadia Healthcare, we offer more than just a place to work. We continually strive to create an environment promoting integrity and diversity, supporting family values, and encouraging our team members to grow—both personally and professionally.We are looking for highly skilled physicians who want to join our dynamic team of dedicated, compassionate behavioral healthcare professionals.We have a website dedicated solely to Physician Recruitment where you can find the latest psychiatrist positions.
---
Posted February 20, 2020
Covered
Not Covered