Join a Leading Trauma Surgery Program Expanding in the Sun-Drenched Southwest Region
Tucson, AZ
Job Highlights
Area Is Warm Year-Round
Non-Profit Employer
Willing to Pay for Licensing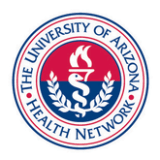 Banner - University Medical Center Tucson
Banner Health
Banner University Medicine Tucson is actively seeking a Trauma Surgeon to provide a full range of surgical services at the regional leading trauma center.
Under the leadership of Dr. Bellal Joseph, Division Chief of Trauma & Martin Gluck Endowed Chair, the division is a dynamic environment offering comprehensive & multi-disciplinary surgical & medical care for our patients, & our staff of seven Surgeons strive to provide the best in patient care, resident & medical student education & training, together with extensive community & academic endeavors. The Division is seeking an individual who is able to work with diverse students, trainees & colleagues.
Minimum Qualifications:
Fellowship training in Acute Care Surgery/Trauma preferred
Evidence of clinical & didactic teaching ability
Qualified candidate should have a history of publications & be an active member of professional societies
Participate in Emergency & Trauma surgery call concurrently
Provide coverage in the surgical ICU at least one week per month
Provide back up call coverage as needed
Elective surgery optional, but encouraged
Established expertise in working with diverse patient populations.
ATLS Instructor qualifications and teaching background required
The candidate selected will have the opportunity to develop a fulltime clinical practice, educate residents/medical students & be encouraged to participate in clinical and/or basic science research & will have a faculty appointment consistent with their credentials
Our Community:
The soul of the Sonoran Desert. The flavor of the Southwest. The blooming community of Tucson, Arizona is nestled within the lush Sonoran Desert & surrounding mountain views. With 350+ days of annual sunshine, we have scenic hiking/cycling, horseback riding, daytrip fishing/kayaking & championship golf courses. Tucson offers an enriching culture with many entertainment opportunities & UNESCO City of Gastronomy designation. Tucson is an authentic and thriving community.
About Banner Health
You want to help lead change in the health care field – rather than just react to it. You want to spend your time doing what you do best – caring for patients. You belong at Banner Medical Group (BMG) and Banner – University Medicine Group (BUMG).As Banner Health's employed physician group with more than 1,300 physicians and advanced practitioners across more than 65 specialties, BMG, is transforming the delivery of care. This transformation can most clearly be seen in our Patient-Centered Medical Home (PCMH) implementation. Through PCMH, we're organizing care around patients, working in teams and coordinating and tracking care over time. The end result is the highest quality and most efficient delivery of patient care.For physicians working in their own practices, we have two different paths to lead you to a colorful career with Banner Health.We also offer faculty positions at Banner – University Medicine Center in partnership with the University of Arizona.
---
Posted December 29, 2021