Developmental Behavioral Pediatrics at UC Davis Children's Hospital
Sacramento, CA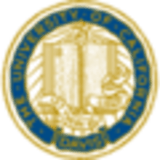 University of California, Davis Medical Center
UC Davis Health
The Department of Pediatrics at the University of California, Davis School of Medicine is recruiting two Developmental Behavioral Pediatric academic faculty members.
The position is open at the Assistant/Associate/Full Professor level in Health Science Clinical or the Clinical Professor Series in the Division of Developmental Behavioral Pediatrics in the Department of Pediatrics.
These positions will support expansion of our division, which includes a federally funded University Center for Excellence in Developmental Disabilities, an MCHB funded Developmental Behavioral Pediatrics Fellowship Program and the Fragile X Research and Treatment Center, all closely affiliated with the MIND Institute, an internationally renowned interdisciplinary research and clinical center on the University of California, Davis Medical Center campus.
Candidates will be expected to participate in clinical care, teaching of medical students, residents and fellows, research activities of the Department of Pediatrics, and serve on departmental committees.
Candidates must have the following experience/qualifications:
M.D. or D.O.
Completion of an approved pediatric residency training program
Completion of an approved Developmental Behavioral Pediatrics fellowship training program by time of hire
Board certification/eligibility in Developmental Behavioral Pediatrics
Eligibility for a California Medical License
Ability to foster collegiality and work collaboratively in a diverse environment
For full consideration applications should be received by December 31, 2021; however the position will remain open until filled through June 30, 2022. Completed applications include CV, Cover Letter, Statement of Teaching, Statement of Contributions to Diversity, Equity, and Inclusion and contact information for 3-5 references.
Candidates should submit their application online at: https://recruit.ucdavis.edu/JPF04433
To learn more, contact: Dr. Scott Akins (rsakins@ucdavis.edu)
---
Posted September 25, 2021