Adolescent Medicine Physician, Atlantic Health System, NJ
Morristown, NJ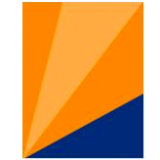 Morristown Medical Center
Atlantic Health System
Position is Part Time only
We are seeking an Adolescent Medicine Physician to join our team of experts – The physician will join a team of 3 highly trained adolescent medicine specialist practicing the full spectrum of adolescent medicine including gynecological care and reproductive health, sexually transmitted infections, substance abuse, school issues and other behavioral health disorders.
We seek a strong clinician and educator who is highly collegial, energetic, creative and patient-centered. The role includes teaching of pediatric residents and medical students working in adolescent medicine. Patient care services take place at Goryeb Children's Hospital in Morristown, NJ and Overlook Medical Center.
Goryeb Children's Hospital is an 86,000 square foot facility attached to Morristown Medical Center (2020-21 USNWR #1 NJ Hospital) with facilities at Overlook Medical Center in Summit, NJ and 4 other subspecialty satellite locations. With over 250 pediatricians and 100 pediatric subspecialists from 22 different specialty areas, we offer comprehensive pediatric services. An independent pediatric residency training program exists with 38 residents, medical students on regular rotation, and status as a regional campus of the Sidney Kimmel Medical College at Thomas Jefferson University.
For the last 12 years, Atlantic Health System has been ranked by Fortune Magazine as one of the 100 best companies to work for. It is the only health care system in NJ on the top-100 list and it is the top-ranked NJ based company on the list.
Morristown and Summit are truly beautiful towns located in suburban northern New Jersey approximately 1 hour from New York City, 1 hour from the mountains and 1 hour from the ocean.
Please call Amber Almeida - (908-842.6693) or email amber.almeida@atlantichealth.org
---
Posted February 5, 2021