Perfect Opportunity for an Interventional Radiologist, 550K
Zanesfield, OH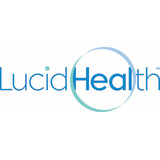 Genesis HealthCare System
LucidHealth
Riverside Radiology & Interventional Associates (RRIA) is seeking 2 interventional radiologists to join their nationally ranked private practice. Be part of a group of 5 radiologists at Genesis Hospital in Zanesville, Ohio. We are looking for individuals who will help grow the IR business by networking and partnering with other providers.
Monday – Friday 8:00a-5:00p
Call rotation – 1 of 3
2 year partnership track or employed options available
Competitive salary guarantee of 550K with additional income opportunities
Generous benefits to include health insurance, dental, vision, 401K and CME
Job Requirements:
Interventional Radiology Fellowship
Excellent needle/wire/catheter skills
Exceptional communication and inter-personal skills
Scanning for US guided procedures (biopsy, drain, nephrostomy, etc.)
Ability to perform basic CT and Ultrasound guided body interventional procedures is required
 RRIA is one of the largest sub-specialized private radiology practices in the country having over 100 diagnostic and interventional radiologists on staff. We serve a wide range of hospitals throughout Ohio including tertiary care hospitals and regional hospitals and this provides an excellent case mix for our subspecialized radiologists. The IT workflow of RadAssist allows Radiologists to practice a high percentage of their subspecialty regardless of their location. To learn more visit www.riversiderad.com
 About Genesis Healthcare System
Genesis HealthCare System is an integrated healthcare delivery system based in Zanesville, Ohio. The system includes the hospital, Genesis Hospital and an extensive network of more than 300 physicians and multiple outpatient care centers throughout the region. 
Genesis is the largest healthcare provider in its six-county region of southeastern Ohio. Genesis level of service includes open-heart surgery, trauma care, a Level II special care nursery, neurosurgery and comprehensive cancer services. To learn more visit www.genesishcs.org
​
About LucidHealth
LucidHealth is a physician-owned and -led radiology management company. We believe that all patients should have access to the highest quality subspecialized imaging care, regardless of facility size or location. Our mission is to empower independent radiology groups with the technology and resources necessary to deliver unparalleled care to all patients within the communities they serve.
---
Posted March 12, 2021