Same Day and Primary Care clinic opening - PeaceHealth
Eugene, OR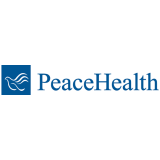 PeaceHealth Sacred Heart Medical Center at RiverBend
PeaceHealth
PeaceHealth, a well-established financially stable multi-specialty provider group is seeking an E_xperienced_ Family Medicine physician to join a Same Day and Primary Care clinic and BE A PART OF THE EXCITING FUTURE OF PEACEHEALTH.
The exciting opportunity is 100% outpatient primary care scheduled patients.
Clinic Provider Model: 1 MD/DO PCP, unique setting and environment with 2 Nurse Practitioner's for the 7 day a week Walk-in clinic.
1:1 ratio of Medical Assistants will offer support with vitals, patient flow and room turnover.
This clinic will not have onsight imaging, lab or a dedicated draw station. The intent is to perform the blood draws in the exam spaces. Patients can be referred to local labs.
We offer the unique opportunity to practice Family Medicine to see pediatric to adult patients, a highly competitive pay system, industry leading student loan reimbursement for qualified candidate, full malpractice coverage, relocation assistance, great benefits and much, much more. PeaceHealth realizes the importance of a strong primary care base and how important our Family Medicine providers are for our communities.
PeaceHealth encourages personal growth and patient centered care. If you are looking for a career in health care that engages your heart and spirit as well as your mind, I would like to talk with you. To learn about PeaceHealth visit www.peacehealth.org.
Eugene, Oregon ranked 9th on the Livability Top 100 Best Places to Live. Come experience the wide array of restaurants, visit the fermentation district, and entertainment venues that make Eugene a true urban playground. Eugene boasts cultural amenities typical of larger cities, from the Jordan Schnitzer Museum of Art to the world-famous Oregon Bach Festival. Eugene is home to the University of Oregon Ducks! Historic Hayward field will host the Olympic Trials in 2020, NCAA Track & Field Championships, and the World Athletics Championships in 2021.
---
Posted December 1, 2020