Lead in Kennewick - multi-faceted healthcare system
Kennewick, WA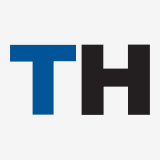 Trios Health Southridge
TeamHealth
TeamHealth has a leadership position available for a hospitalist medical director to join our program at Trios Health Southridge Hospital in Kennewick, Washington. This is an excellent opportunity to practice with a leading inpatient medicine group with a focus on patient care and quality.
• 111 bed hospital, 14 bed ICU • 12 hour shifts, 7on/7off • 36 hours of physician coverage, 12 hours of APP coverage • Mixed ICU, HM follows their own patients but Intensivist on staff 24/7 • Cardiac and Stroke center • GME program on site • Must be internal medicine trained
Take advantage of the administrative support, resources and strength only found in a network made up of more than 20,000 clinicians. As a TeamHealth leader, you receive robust leadership development resources–mentorship, face-to-face training, online learnings and more – to positively impact your practice and patient lives.
Position Highlights:
Ability to be a change agent for your practice
Influence and collaborate with hospital administration
Lead a team of highly skilled board certified internal medicine clinicians
Enjoy the stability of a respected industry leader
Receive customized Society of Hospital Medicine (SHM) membership with access to CME, exclusive access to educational resources, professional development opportunities, live events and a dynamic online community of hospitalists who actively shape and improve the practice of hospital medicine
About TeamHealth
At TeamHealth, our purpose is to perfect physicians' ability to practice medicine, every day, in everything we do. Through our more than 20,000 affiliated physicians and advanced practice clinicians, TeamHealth offers outsourced emergency medicine, hospital medicine, critical care, anesthesiology, orthopedic hospitalist, acute care surgery, obstetrics and gynecology hospitalist, ambulatory care, post-acute care and medical call center solutions to approximately 3,300 acute and post-acute facilities and physician groups nationwide. Our philosophy is as simple as our goal is singular: we believe better experiences for physicians lead to better outcomes—for patients, hospital partners and physicians alike. Join our team; we value and empower clinicians. Partner with us; we deliver on our promises. Learn more at www.teamhealth.com.
---
Posted March 19, 2021