Medical Director / Emergency Department physician (12.5k vol)
Harrisburg, IL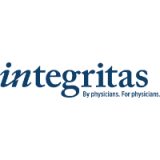 Harrisburg Medical Center
Integritas Emergency Physician Services
Key Info
Emergency Department Medical Director / Physician
We are seeking humble, hard working, and engaging physician leaders to come and grow with us! Come and work with a supportive and caring group of healthcare professionals as you enjoy work life balance and unmatched schedule flexibility! You'll enjoy all the perks of having a career with a local, physician owned organization!
We continue to exemplify our values, vision, and mission every day as we grow and continue to have a positive impact on the communities that we serve!
12,500 – volume Emergency Department
12 & 24 hour shifts available
Employed or 1099 independent contractor pay options
Administrative duties include: Chart reviews, lead monthly meeting, respond to any complaints, and continuous training, with the support of our quality and education department, of the ED physicians.
Compensation Information:
Competitive compensation plus monthly director stipend
Medical Malpractice with tail
Medical/Dental/Vision available to all full time physicians
STD/LTD/$200k life ins paid for FT employed physicians
Other Perks/Bonuses:
Requirements:
Training/Certification: EM, FM, IM, IM/Peds
At Integritas, our providers are part of our family. We emphasize frequent and regular face-to-face communication. When our providers have a question or a need, they reach out to someone they know and trust. Work for a locally owned, Physician-led company.
About Integritas Emergency Physician Services
Work for a locally owned, physician-led company in Southern Illinois. We are currently seeking providers with a passion for practicing compassionate, evidence-based medicine in a variety of settings in Southern Illinois, including emergency departments, hospitalist programs, and urgent care centers. We have opportunities for employment and for independent contractor relationships.
---
Posted June 16, 2020
Covered
Not Covered