Cardiac/ECMO Intensivist - Inova Fairfax Medical Campus
Fairfax, VA
Job Highlights
Non-Profit Employer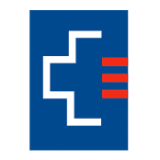 Inova Fairfax Hospital
Inova Medical Group
Opportunities in the Cardiovascular ICU – Inova Fairfax Medical Center
Inova Heart and Vascular Institute is one of only 13 centers to hold the designation as a center for pulmonary hypertension, pulmonary fibrosis, cystic fibrosis and lung transplant center. The Advanced heart failure program has rapidly grown with 30 cardiac transplants and 13 VADs in 2019. The Inova health system conducted 5,962 cardiac catheterizations in 2019. The cardiothoracic surgery program is a three star rated program in CABG and Aortic Valve with CABG. The ECMO program has grown to average 110 cases per year, with recent designation of gold center of excellence.
With the yearly amount of surgeries done, it is no wonder we are looking to expand our cardiovascular ICU. The prospective candidate will join a collaborative team of more than 30 specialized intensivists in the Medical Critical Care Service at Inova Fairfax Medical Center. We are seeking to recruit outstanding Intensivists to join the Heart and Vascular Institute in the cardiovascular surgical (CVICU) and cardiac medical ICU (CICU). We are looking for an energetic Cardiac Intensivist who wants to join a collaborative team dedicated to quality outcomes, teaching and research.
Experience and Requirements:
Experience in fellowship training or as an attending with critically ill cardiac and cardiovascular patients is required. Candidates will be expected to be proficient with standard intensive care procedures (central lines, S-G catheter placement etc.). Responsibilities will include managing patients after cardiovascular surgery and advanced cardiopulmonary mechanical support with a team of PAs/NPs, residents and fellows, and include day, evening and weekend shifts.
Candidates should be Board Certified in Critical Care Medicine. Physicians who may wish to divide their efforts between Critical Care and a primary specialty (e.g., Anesthesiology or pulmonary transplant) are encouraged to apply.
About Inova Medical Group
Inova Medical Group is a team of talented and experienced physicians employed by Inova, providing world-class healthcare for the Northern Virginia and greater Washington, DC metro area.
More than 400 physicians – experts in primary care medicine and adult specialties – are located throughout the region. Our physicians work together with Inova's extensive network of hospitals and outpatient facilities.
---
Posted October 11, 2021