Glaucoma Surgery Ophthalmologist
Valhalla, NY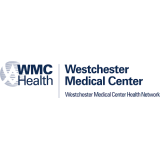 Westchester Medical Center
WMC Health Network
Westchester Medical Center, a quaternary regional academic medical center in Valhalla, NY, 30 minutes north of New York City, seeks an academic attending physician in Glaucoma Surgery Ophthalmology to join our expanding faculty. Westchester Medical Center is the flagship of the 10-hospital Westchester Medical Center Health Network (WMCHealth). The 600-bed medical center is the primary teaching affiliate for New York Medical College and serves as a regional referral and trauma center. This dynamic faculty member will join the Department of Ophthalmology at the assistant or associate level. The department has eleven faculty members representing most specialties of ophthalmology. This is an established academic and community practice with a mission to provide education and teaching opportunities to hospital residents, as well as New York Medical College students. The Department has a newly constructed surgical suite including a 3-D intraoperative visualization system and the newest technology in surgical and imaging equipment. A broad spectrum of glaucoma surgical skills is sought, including expertise with trabeculectomy, glaucoma drainage devices/setons, minimally invasive glaucoma surgical techniques, combined procedures, and ability to manage complex anterior segment problems in conjunction with other specialists. Applicants will be expected to spend quality time teaching residents in the resident clinic, on inpatient rounds, and in the operating room. Interest in or experience with pediatric glaucoma is of added value. Research opportunities exist and their development will be encouraged. Applicants should have completed a Glaucoma fellowship, and be eligible to obtain a New York State license. The successful candidate should have excellent clinical, communication and interpersonal skills and be committed to patient care, medical education, and scholarly activities to further advance the mission of the center in providing state-of-the-art comprehensive care.
About WMC Health Network
The Westchester Medical Center Health Network (WMCHealth) is a 1,700-bed healthcare system headquartered in Valhalla, New York, with 10 hospitals on eight campuses spanning 6,200 square miles of the Hudson Valley. WMCHealth employs more than 12,000 people and has nearly 3,000 attending physicians. From Level 1, Level 2 and Pediatric Trauma Centers, the region's only acute care children's hospital, an academic medical center, several community hospitals, dozens of specialized institutes and centers, skilled nursing, assisted living facilities, homecare services and one of the largest mental health systems in New York State, today WMCHealth is the pre-eminent provider of integrated healthcare in the Hudson Valley.
---
Posted January 25, 2021