Medical Director/Primary Care Physician - True Worth Clinic
Fort Worth, TX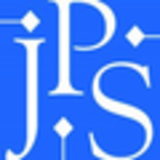 JPS Health Network
Acclaim Physician Group, Inc.
Key Info
Healthcare services for the homeless from JPS and Acclaim are provided at numerous locations, but the primary service location is at the True Worth Clinic.  This clinic works tirelessly to provide care and support to a unique and underserved population of patients. Caring primarily for adult patients (18+) who have multiple chronic health problems and are seen for primary care, many of our patients have co-occurring substance abuse issues and mental health disorders. 
Job Summary:  Medical director positions are established by Acclaim to provide effective physician leadership in collaboration with management leadership to optimize important Acclaim physician group practice structures, functions and activities and to align and integrate these with the strategic, clinical, and other operational goals and processes of the JPS Health Network.  The medical director works in partnership with the practice manager/administrative director, and shares responsibility for the performance of the clinic and clinical activities including, but not limited to, quality, service, people, academics, stewardship and population health in pursuit of clinical quality, patient experience, growth and cost effectiveness and financial performance.
Schedule: Mon-Fri 8:00 am to 5:00 pm.  80% outpatient clinical time, 200% administrative time for medical director responsibilities.
Required Education and Experience:
 We are looking for a provider who thrives in leading a team of physicians and advanced practice providers. Proven leadership experience, combined with clinical expertise, and a passion for teaching and helping patients are critical for this role.
·         Have a Doctor of Medicine or Doctor of Osteopathy degree from an approved college of Medicine/Osteopathy
·         Be a board eligible/certified physician in Family Medicine or Internal Medicine.
·         Have or be eligible for Texas Medical License
About Acclaim Physician Group, Inc.
Acclaim is a multispecialty medical practice group comprised of over 350 providers serving Tarrant County's JPS Health Network in specialties ranging from primary care to general surgery and trauma. Our goal is to provide high quality, compassionate care for every patient, every time.
As the county hospital system, JPS has been serving the residents of Tarrant County for over 100 years. In addition to providing great care, JPS is also an urban teaching hospital with a long history of training physicians and medical students. JPS offers 18 residency and fellowship programs. With 72 resident slots, the JPS Family Medicine residency is the largest in the country.
The hospital is located in the heart of The Magnolia Village and Medical District of Fort Worth, the 17th-largest city in the U.S. and one of "America's Most Livable Communities." We have a thriving center of culture, commerce, the Historic Stockyards, remarkable museums, a vibrant and clean downtown area, Botanical Gardens and great annual events!
---
Posted October 5, 2020
Covered
Not Covered