Intensivist or Practice Opportunity in Virginia with Mary Washington Healthcare
Virginia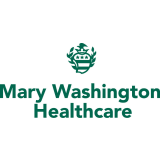 Mary Washington Hospital
Mary Washington Healthcare
Job Highlights
Top pick in specialty
Non-Profit Employer
Less than 1 Hour from an International Airport
Less than 1 Hour from a Large Lake
The Intensivist provides medical care services to the inpatient population including admission, inpatient care coordination, and discharge. The incumbent of this position collaborates with various medical disciplines across the organization leading a team of caregivers who are experts in different specialties. and oversees the decisions involved in critically ill patient care. Options for Pulmonary Care practice exist for qualified Physicians
Essential Functions & Responsibilities: • Admits patients to Medical or Surgical ICU • Performs common IUC level procedures including central line, arterial line, chest tube placements and intubations. • Plans, implements, and directs the multidisciplinary team in the provision of inpatient services to patients under the physician's care. • Completes History and Physical Exams, orders laboratory tests, and orders radiographic examinations as appropriate for patient care. • Orders treatments and medications as indicated by patient conditions. • Responds to CODE BLUE and acute emergencies as required in the ICU. • Answers calls from nursing staff concerning patients requiring medical attention. • Arranges and conducts family meetings where appropriate. • Plans and coordinates care with all members of the health care team to assure quality and efficiency. Consults additional specialty physicians when indicated by patient condition and clinical practice guidelines. • Practices evidence-based medicine
Qualifications- Licensed to practice medicine in the State of Virginia/ Active DEA License required/AHA, ACLS and BLS certification/Must be eligible for participation in Medicare, Medicaid, and third-party insurances/ Authorized to work in the United States/ Prior experience preferred but will consider out of fellowship.
· Critical Care Board Certification in any of the following specialties: Internal Medicine, Pulmonology, Surgery, Emergency Medicine or Anesthesia. Dorrie.steinberg@mwhc.com for information
·
About Mary Washington Healthcare
Mary Washington Healthcare began 121 years ago as an eight-room hospital in Fredericksburg, Virginia. Today, it has evolved into a not-for-profit regional system of two hospitals (571 beds), three emergency departments, and over 50 healthcare facilities and wellness services. Our Board of Trustees is made up of community leaders who serve in a volunteer capacity to guide our direction.
Our mission to our community is clear. Mary Washington Healthcare exists to improve the health of the people in the communities we serve.
As a not-for-profit corporation, we invest our profits back into the organization through such activities as upgrading our technology, developing new services and hiring new staff. The result is continuous improvement in the scope and quality of care we're able to provide to the community.
In addition to investing in our organization, we invest heavily in our community. Learn more about our community benefits.
Finally, our not-for-profit status drives us to be the kind of organization that provides care to those in need, regardless of their ability to pay. We provide significant financial assistance.
Our Leadership
Mary Washington Healthcare is led by a team of experienced healthcare professionals who closely adhere to our mission.
---
Posted April 13, 2022