Medical Director Needed In Macomb, IL
Macomb, IL
Job Highlights
Fast Credentialing
Willing to Pay for Licensing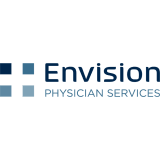 McDonough District Hospital
Envision - EPS
MEDICAL DIRECTOR NEEDED!
McDonough District Hospital in Macomb, IL
Board Certified in Emergency Medicine
ACLS & PALS
14,664 Yearly Volume (40 pts/day)
ED Beds: 10
Collaborative physician for APP
Must participate in and lead EDAP & Acute Stroke Ready Hospital Initiative
EMS Director
Distance: 3.5 hours from Chicago, 3 hours from St. Louis, 1.5 hours from Davenport & Peoria
FACILITY INFORMATION
McDonough District Hospital is centered in Macomb, Illinois, home to NCAA Division I Western Illinois University and Spoon River College. Macomb offers area residents numerous cultural, academic, and recreational venues. With only a three-hour drive to St. Louis and twice daily Amtrak service to Chicago, Macomb residents have ready access to even larger metropolitan areas. McDonough District Hospital has been a source of healing, caring, and hope since they first opened their doors to the people of western Illinois in 1958.
COMMUNITY INFORMATION
Macomb is the county seat of McDonough County, Illinois, in the United States. It is located in the center of western Illinois, roughly 35 miles east of the Mississippi River and 35 miles west of the Illinois River. Macomb has a variety of parks, green spaces, and outdoor amenities. Chandler Park is a beautiful downtown wooded green space with a playground, gazebo, and monuments that hosts events ranging from the local Farmers Market to art festivals and more.
About Envision - EPS
Envision Physician Services is a multispecialty provider group and healthcare management team providing anesthesia, emergency medicine, hospital medicine, radiology, surgical services, and women's and children's health services. Our collective experience enables us to better solve complex problems and consistently give healthcare organizations confidence in our execution. Envision Physician Services serves more than 900 healthcare facilities in 48 states and employs or contracts with more than 25,200 physicians and other healthcare professionals.
---
Posted August 10, 2021