Outstanding Radiation Oncology Position with Opportunity for Academic Appointment
Urbana, IL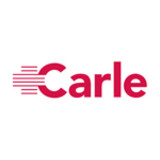 Carle Foundation Hospital
Carle Physician Group
Due to program growth, Carle Foundation Hospital is excited to add another Radiation Oncologist to Carle Cancer Center in Urbana, Illinois. If interested, Radiation Oncologist would have an opportunity to practice both external beam radiation therapy and brachytherapy. Training and interest in High Dose Rate (HDR) brachytherapy for gynecological cancers are a plus; however, performing HDR brachytherapy is not required for this position.
Candidates with experience and new graduates are welcome to apply. Mentorship for new graduates will be provided. Radiation Oncologist would work with 3 other Radiation Oncologists in the practice. The practice has 3 external beam radiation units (Varian True Beam® with micro-MLCs, Varian Trilogy® and TomoTherapy®) and Nucletron HDR Brachytherapy Unit (Flexitron®). Large bore GE CT simulator and PET/CT are available on site. The practice offers a variety of external beam treatment options: 3D, IMRT with Rapid Arc®, SRS, SRT and SBRT. The practice has very active lung SBRT and gynecological HDR brachytherapy programs. EPIC electronic medical record, ARIA radiation oncology record and Eclipse treatment planning software are utilized. Staff includes 2 ABR certified physicists, 3 medical dosimetrists, and 8 radiation therapists.
Radiation Oncologist would enjoy a very generous compensation package in a stable, vertically integrated Carle Health System, while practicing in a multi-disciplinary setting with weekly Quality Assurance Radiation Oncology Conference (Chart Round), disease site specific Tumor Boards, and a strong support from Medical Oncology and all Surgical Services. In 2018, Carle and the Univ. of Illinois opened their doors to first medical student class at the new Carle Illinois College of Medicine. Academic appointment will be commensurate with qualifications and experience. Teaching medical students and residents is a job expectation.
For full position details, please click "Learn More".
---
Posted April 1, 2021