Join a Top 15 Health System and Grow your Career with St. Luke's University Health Network
Pennsylvania
Job Highlights
Less than 3 Hours from a Ski Resort
Great Nightlife Nearby
Non-Profit Employer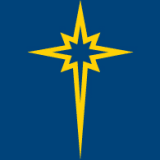 St. Luke's University Hospital - Bethlehem Campus
St. Lukes University Health Network
St. Luke's Neurosurgical Associates (SLNA), located in the Lehigh Valley of Eastern Pennsylvania, is seeking a BC/BE neurosurgeon to join a collegial, well-established, hospital employed group of 8 neurosurgeons.  This is the pre-eminent neurosurgery practice in the Lehigh Valley region of Pennsylvania with a strong referral base and solid track record of developing multidisciplinary neurosciences programs with administrative support
The special feature of this group is the quality of the partners and the neurosurgery they practice. The successful candidate will be comfortable with all aspects of general neurosurgery. An interest neuro trauma, epilepsy surgery or functional neurosurgery is a plus! Present partners also subspecialize in an area of interest/training.
Features of the practice:
Network comprised of 12 hospitals. Primary neurosurgical call is dedicated to physically cover the Bethlehem Campus as well as the level 2 trauma center at the Anderson campus; ER calls can come from all locations, but anything urgent/surgical being transferred to one of the above
Call will be 1:6 on primary neurosurgical call as well as 1:6 backup call (1:3 overall). The service is consultative, with both trauma/surgical critical care or medical/internal medicine hospitalists handling admissions & taking first call
Comprehensive Stroke Center, with separate cerebrovascular/endovascular call structure
Minimal pediatric neurosurgery cases – stabilized and transferred
Electronic office and hospital medical records (Epic), including home access including to PACS
Referrals developed from extensive Network owned PCP practices, 10 Network ERs, neurology, spine & pain practice, oncology, ENT, etc. No in-network neurosurgery competition. 1 spine focused orthopedic surgeon in Network – very collegial relationship.
Extensive corp of Advanced Practitioners to assist in ORs, facilitate rounding, office volumes, etc.
Medical draw area of 1.1M residents in 11 counties
About St. Lukes University Health Network
St. Luke's is one of the nation's 100 Top Hospitals as well as the largest and most established health system in the region. We are a fully integrated, regional, non-profit network of 16,000 employees providing services at 12 hospitals and over 300 outpatient sites. With annual net revenue of $2 billion, the Network's service area includes 10 counties: Lehigh, Northampton, Berks, Bucks, Carbon, Montgomery, Monroe and Schuylkill counties in Pennsylvania and New Jersey. To learn more about St. Luke's, please visit us at www.SLHN.org
IMPORTANT NOTICE FOR CANDIDATES: COVID-19 VACCINE REQUIREMENT
As a leading healthcare provider, St. Luke's University Health Network is committed to protecting our employees, patients and community. As we continue to provide quality care to our patients, we are taking important next steps to prevent undue harm to our employees & ensure our patients have a safe environment for medical care and treatment. Effective immediately, St. Luke's is requiring all new hires, along with our current employees, to be fully vaccinated against COVID as a condition of employment. Medical or religious exemptions will be reviewed as per our policy and guidelines.
---
Posted October 15, 2021