Emergency Medicine Medical Director
Newport, OR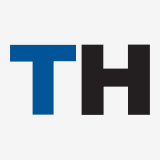 Samaritan Pacific Communities Hospital
TeamHealth
Become a part of TeamHealth's rich history by leading our emergency department (ED) team as a Medical Director at Samaritan Pacific in Newport, Oregon. This full-time opportunity is for an experienced emergency medicine physician who has (ideally) a minimum of two years of leadership experience. You will work administrative hours as well as clinical hours. Samaritan Pacific Communities Hospital has an 8-bed ED with an annual volume of 15,000 patients.
TeamHealth physician leaders gain access to leadership development programs, mentorship opportunities, educational resources, administrative and legal support services and a powerful national network of thousands of professionals who share and shape best practices. We harness a nationwide collection of innovative clinical tools dedicated to helping you lead your team, so you can provide the best possible patient care.
Position Highlights:
Competitive compensation
Paid professional liability insurance with tail coverage
Advanced practice clinician coverage
Access to professional development tools, educational resources and CME through the TeamHealth Institute
intangible benefits like the mentorship and support of a national network of world-class Emergency Medicine experts
Access to TeamHealth's clinician wellness program and referral program
Stability of a respected industry leader
Access to leadership development programs such as LEADership Fundamentals, LEAD (Leadership Education and Development), CDA (Coach Development Academy), the Diversity and Inclusion Committee, and the National Medical Leadership Conference (NMLC)
​
​
About TeamHealth
At TeamHealth, our purpose is to perfect physicians' ability to practice medicine, every day, in everything we do. Through our more than 20,000 affiliated physicians and advanced practice clinicians, TeamHealth offers outsourced emergency medicine, hospital medicine, critical care, anesthesiology, orthopedic hospitalist, acute care surgery, obstetrics and gynecology hospitalist, ambulatory care, post-acute care and medical call center solutions to approximately 3,300 acute and post-acute facilities and physician groups nationwide. Our philosophy is as simple as our goal is singular: we believe better experiences for physicians lead to better outcomes—for patients, hospital partners and physicians alike. Join our team; we value and empower clinicians. Partner with us; we deliver on our promises. Learn more at www.teamhealth.com.
---
Posted April 28, 2021