Internal Medicine Physician- Outpatient
Greenwich, CT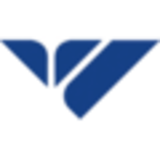 Greenwich Hospital
Yale New Haven Health
Key Info
Primary Care clinicians –take your career to the next level. Greenwich and Cos Cob, Connecticut – Fairfield County – 1 Hour from Manhattan!
Yale New Haven Health, the largest and most comprehensive healthcare system in Connecticut, is inviting internal medicine-trained physicians to join established primary care practice in Connecticut. We are proud to offer: - Highly competitive compensation and comprehensive benefits - Generous loan assistance program offered to primary care physicians - Flexible schedules to ensure work-life balance - A collegial environment with access to expert specialists and the resources of one of the nation's leading health systems - Volunteer faculty appointment opportunities with Yale School of Medicine - Supportive practice services so you can focus on patient care - Epic electronic medical record.
Northeast Medical Group, a physician-led multispecialty group with nearly 1000 clinicians.
Enjoy all four seasons in beautiful New England - Family-oriented residential communities with some of the best schools in the nation - Conveniently located between New York City and Boston To learn more, please contact our In-House Physician Recruiter: Sophie Kotomski at Sophie.Kotomski@ynhh.org or Call or Text: 203-502-6537 Website: www.northeastmedicalgroup.org/careers
About Yale New Haven Health
Northeast Medical Group (NEMG) offices span from Westchester County, New York to Gales Ferry, Connecticut and cities in between. We currently have more than 100 sites and over 400 community providers. We are seeking Physicians in the following specialties: Primary Care, Family Medicine, Rheumatology, Pediatrics and OB/GYN. We have beautiful new practices in various locations. Be part of our system which provides: − Collegial and supportive environment with access to resources and specialists across the continuum of care − Full suite of practice management services that allow physicians to focus on patient care− Leadership opportunities− Academic opportunities − Flexible schedule to ensure work/life balance− Employment model with competitive compensation with excellent benefit and retirement plans including a pension and matching 403B, vacation, CME, malpractice including tail coverage and more!Located in beautiful New England, our areas boast wonderful family oriented residential communities. There is quick access to New York City and Boston with fabulous cultural opportunities, theater, orchestra, museums and restaurants.
---
Posted March 4, 2020
Covered
Not Covered