Mayo Clinic Opportunity Pancreatology Focused on Clinical, Research and Education Endeavors
Rochester, MN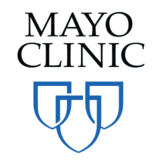 Mayo Clinic Hospital - Rochester
Mayo Clinic - Gastro Team
Job Highlights
High Earning Potential
Fast Credentialing
Non-Profit Employer
The Division of Gastroenterology and Hepatology at Mayo Clinic in Rochester is seeking a Gastroenterologist with an interest in pursuing exemplary clinical care, research, and education with a primary focus on medical Pancreatology.
About the position:
A dedicated clinic for patients with pancreatic disorders supported by full-time pancreas-specific nurses.
Academic tertiary and quaternary care well integrated with subspecialists from Advanced Endoscopy, Hepatobiliary and Pancreas Surgery, Oncology, Radiology, Pathology, and other disciplines
Top-notch fellowships in Gastroenterology, Hepatology and Liver Transplantation, Therapeutic Endoscopy, Esophageal Diseases, Motility, IBD, Pancreatology, and GI Neoplasia
Facilities and support for clinical and laboratory-based research.
A highly collaborative, team-based practice that has been ranked #1 in the nation with U.S. News and World Report since 1990.
Benefits:
Competitive compensation
Exceptional benefits, including Pension and 403(b)
Qualifications required:
Candidates must be board-certified/board-eligible in Gastroenterology.
About Mayo Clinic in Rochester:
U.S. News & World Report has again recognized Mayo Clinic as the No. 1 hospital overall and top ranked in twelve specialties.
Mayo Clinic is located in the heart of downtown Rochester, Minnesota, a vibrant, friendly city that provides a highly livable environment for more than 34,000 Mayo staff and students. The city is consistently ranked among the best places to live in the United States because of its affordable cost of living, healthy lifestyle, excellent school systems and exceptionally high quality of life.
About Mayo Clinic - Gastro Team
Join the authority in medicine and partner with the nation's best hospital (U.S. News & World Report 2020-2021), ranked #1 in more specialties than any other care provider. At Mayo Clinic, we believe there is a better path to healing that humanizes the practice of health care and inspires hope in the people who need it most. You will be part of an amazing diverse team committed to solving the most serious and complex medical challenges – one patient at a time.
Doctors in the Division of Gastroenterology and Hepatology at Mayo Clinic specialize in preventing, diagnosing and treating digestive tract and liver disorders. These mainly include conditions involving the pancreas, liver, gallbladder, esophagus, stomach, small intestine and colon.
With 13 specialty groups and more than 140 digestive disease specialists on staff, the Division of Gastroenterology and Hepatology at Mayo Clinic is one of the largest and most deeply experienced in the world.
Innovation and compassion are paramount to providing world-class medical care to patients from all over the world. We lean on the variety of perspectives and backgrounds of our colleagues' to continuously challenge ourselves and to create a workplace that supports diversity, equity, and inclusion. Become part of the legacy that embraces our differences and enables us to provide the best care to patients from all over the world.
---
Posted August 16, 2022