Established Group - Body Imaging Radiologist in Northeast Iowa
Waterloo, IA
Job Highlights
Top pick in specialty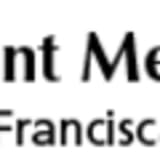 MercyOne Waterloo Medical Center
LucidHealth
LucidSolutions is currently seeking a board-certified Diagnostic Radiologist with excellent interpersonal and communication skills to join the team in Waterloo, Iowa. This radiologist must have the ability to work with technologists, patients and other care providers for the diagnosis, treatment and best care of our patients.
· 3 Hospitals located in Northeast Iowa – MercyOne Waterloo, Cedar Falls and Oelwein
· Monday-Friday 7a-4p or 8a-5p plus some call required
· We offer a competitive compensation and benefits package (health/dental/vision insurance, 401k, CME, etc.) as well as equity opportunities
· Partnership Track or Employed opportunity
Job Requirements:
· Body Fellowship preferred, not required
· Ability to read Mammo or perform breast biopsies is a plus
· Licensed in Iowa upon start
· Expertise in diagnostic fluoroscopic exams
· Ability to perform Ultrasound procedures including paracentesis, thoracentesis, thyroid FNA, etc.
· Exceptional communication and inter-personal skills, enjoys a collegial environment/culture.
About LucidHealth
LucidHealth is a physician-owned and -led radiology management company. We believe that all patients should have access to the highest quality subspecialized imaging care, regardless of facility size or location. Our mission is to empower independent radiology groups with the technology and resources necessary to deliver unparalleled care to all patients within the communities they serve.
---
Posted August 6, 2021