Occupational Medicine Physician For DC Suburbs
Falls Church, VA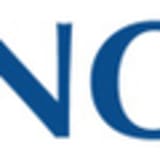 Inova Loudoun Hospital
Inova Medical Group
Inova Health System's Occupational Health team is seeking candidates for their need in Montgomery County, MD and Loudon County VA. Expectations for the position are as follows: 1.0.   Provide Patient Care for Occupational Health patients: 2.0.   Commitment to service excellence: Requirements : Experience - Physician with at least two years of experience that is directly related to the duties and responsibilities specified. The candidate shall have a high level of interpersonal skills to allow effective communications with a wide variety of personnel, physicians, patients, corporate clients.
Education - Graduate from an accredited School of Medicine (allopathic or osteopathic)
Training - Residency Training in Family Medicine, Internal Medicine or Emergency Medicine
Certification/Licensure - Must be Board Certified or Board Eligible preferably in Emergency Medicine, Internal Medicine or Family Medicine and/or Occupational Medicine Board Certification - Valid, unrestricted Virginia License - Valid, unrestricted DEA License - BLS certified; ACLS certified preferred
Able to perform corporate physicians including deployments exams, independent medical evaluations, public safety physicals, DOT physicals, and Asbestos/Crane Operator and other regulated exams;
Able to perform immigration physicals, school & sports physicals, travel medicine consultations, immunizations;
Able to provide treatment for workers' compensation related injuries.
Ability to perform minor office procedures including: laceration repair, incision and drainage of abscess/cysts, fluroescein eye exam, foreign body removal, splinting/fracture care, wound care, reduction of simple dislocations;
Interpretation of EKG, x-ray, laboratory tests, spirometry and audiometry testing;
Complete Medical Surveillance evaluations;
Ability of perform Lifting and Flexibility Evaluations;
Able to perform Respiratory Clearance
Participates in initiatives designed to improve performance.
About Inova Medical Group
Inova Medical Group is a team of talented and experienced physicians employed by Inova, providing world-class healthcare for the Northern Virginia and greater Washington, DC metro area.
More than 400 physicians – experts in primary care medicine and adult specialties – are located throughout the region. Our physicians work together with Inova's extensive network of hospitals and outpatient facilities.
---
Posted March 15, 2021