Grow Your Anesthesiology Career with TeamHealth - Comprehensive Benefits Package Including 401K Plan
Palm Beach Gardens, FL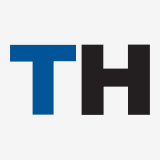 Palm Beach Gardens Medical Center
TeamHealth
Further your career in beautiful, upscale Palm Beach Gardens, Florida! The team at Palm Beach Gardens Medical Center is pioneering care management inside and outside the operating room. TeamHealth is seeking a full-time CRNA to provide safe, high-quality patient care on our team. This position includes an excellent salary with an annual bonus, guaranteed raises and benefits. Candidates must enjoy cardiac. New graduates are welcome to apply.
Founded by anesthesiologists, TeamHealth Anesthesiology uniquely understands the needs and expectations of anesthesiologists and CRNAs. Our solid reputation among the provider community has allowed us to partner with the best clinicians in the market, creating stable, top-notch groups for our hospital clients and communities we serve. To continue our success, we need leading clinicians like you to be part of our team.
Our anesthesiology teams deliver care to thousands of patients in different clinical settings across hundreds of practices who have the same goal to advance the practice of anesthesiology. Though our touchpoints and case mixes are diverse, the one common thread is the support we provide our clinical teams so they can focus on exceptional patient care and OR effectiveness.
Position Highlights:
Highly competitive compensation structure
Comprehensive benefits package including 401K plan
Access to TeamHealth's clinician wellness program and referral program
Access to professional development tools, educational resources and CME through the TeamHealth Institute
Paid professional liability insurance (including tail)
Relocation assistance
About TeamHealth
At TeamHealth, our purpose is to perfect physicians' ability to practice medicine, every day, in everything we do. Through our more than 20,000 affiliated physicians and advanced practice clinicians, TeamHealth offers outsourced emergency medicine, hospital medicine, critical care, anesthesiology, orthopedic hospitalist, acute care surgery, obstetrics and gynecology hospitalist, ambulatory care, post-acute care and medical call center solutions to approximately 3,300 acute and post-acute facilities and physician groups nationwide. Our philosophy is as simple as our goal is singular: we believe better experiences for physicians lead to better outcomes—for patients, hospital partners and physicians alike. Join our team; we value and empower clinicians. Partner with us; we deliver on our promises. Learn more at www.teamhealth.com.
---
Posted February 3, 2021