General Internal Medicine Physician
Detroit, MI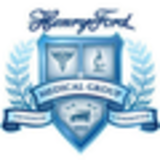 Henry Ford Hospital
Henry Ford Health System
Key Info
Henry Ford Hospital Department of General Internal Medicine is seeking a board eligible/certified Internist to serve as a faculty clinician-educator for its large urban residency and patient population. Both ambulatory and hospitalist physicians with teaching and/or research experience are encouraged to apply. Our dual mission is to advance the health and well-being of our community and to educate tomorrow's healthcare leaders via direct patient care, clinical training programs, research, and quality improvement. Both the inpatient floors and the faculty clinic operate in collaborative team-based models. The Academic Patient Centered Team Care (A-PCTC) clinic is an innovative Detroit-based patient-centered medical home for medically and socially complex adult patients and families. Inpatient and Outpatient teams are supported through an integrated approach. This position will directly care for high-acuity patients in the faculty inpatient and outpatient practice. Mentor residents in evidence-based medical care, quality improvement, and academic scholarship. Work within the Health System and with other Departments to further the effective management of ambulatory and hospitalized patients.
Position Responsibilities 1. Work with institutional staff and administration to attain the strategic objectives, including patient safety, patient and other customer satisfaction, maintenance and enhancement of public perception, and fiscal health. 2. Provide direct clinical care to ambulatory and hospitalized patients including supervision of housestaff and medical students. Participate in limited on-call duties, shared among the outpatient clinic providers.
Required Qualifications • BC/BE in Internal Medicine • Direct experience managing a variety of conditions and promoting general wellness in the adult population • Experience in teaching and growth in an academic setting. • Interest in furthering the academic mission of the Division.
About Henry Ford Health System
Henry Ford Health System is committed to improving the health and well-being of our diverse Michigan community.
Founded in 1915 by auto pioneer Henry Ford and now one of the nation's leading health care providers, Henry Ford Health System is a not-for-profit corporation managed by Chief Executive Officer Wright L. Lassiter, III and governed by a 17-member Board of Trustees, with volunteer-led advisory and affiliate boards providing additional leadership.
It is comprised of hospitals, medical centers and one of the nation's largest group practices, the Henry Ford Medical Group, which includes more than 1,200 physicians practicing in over 40 specialties. The System's flagship, Henry Ford Hospital in Detroit, is a Level 1 Trauma Center recognized for clinical excellence in cardiology, cardiovascular surgery, neurology and neurosurgery, orthopedics, sports medicine, multi-organ transplants and cancer treatment.
With more than 30,000 employees, Henry Ford Health System is the fifth-largest employer in metro Detroit, and among the most diverse.
---
Posted April 9, 2020
Covered
Not Covered