Transitionist / Urgent Care Physician: Internal Medicine, UMass Memorial Health
Worcester, MA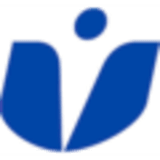 UMass Memorial Medical Center
UMass Memorial Medical Group
The Division of General Internal Medicine at UMass Memorial Health has a new and exciting opportunity for a Transitionist – Urgent Care Physician. Transitions of care visits include participating in the handoff process for patients discharged from the hospital, rehab units, skilled nursing facilities and other extended care areas. This coordinated care model transitions patients back to the primary care team, addressing acute issues and facilitating the timely handoff to the patient's primary care physician. This physician will also have an urgent care clinic to provide urgent care access to adult patients with acute care needs. Team based care is provided by an ample support staff and use of EPIC EMR. This is a full-time position, weekdays (Monday-Friday). Teaching activities include medical student education and resident precepting.
We seek candidates board eligible or board certified in Internal Medicine. Experience as a hospitalist, primary care physician or urgent care physician is preferred. Graduating residents (2021) will be considered.
UMass Memorial Health is the clinical partner of the University of Massachusetts Medical School. Physicians are employed by UMass Memorial Medical Group, the largest group in the region with over 1100 physicians. Our physicians enjoy working for a stable, not for profit healthcare system. Salary is competitive and benefits include medical, dental and optical insurance plans, retirement plan with high employer contribution, employer paid professional liability insurance, and generous paid time off. A UMass faculty appointment is commensurate with training and experience.
For consideration please send a Cover Letter and CV to:
Carolyn Jacobs, Manager of Physician Recruitment
UMass Memorial Medical Group
Email: Carolyn.Jacobs@umassmemorial.org
Call/text: 508-713-3156 
As the leading employer in the Worcester area, we look to draw talent and ideas from individuals of different backgrounds and viewpoints.
About UMass Memorial Medical Group
UMass Memorial Medical Group is one of the largest multispecialty group medical practices on the East Coast. With more than 1,100 members, our Medical Group is a dynamic, collaborative team of primary care and specialty physicians who are committed to clinical excellence. We focus first and foremost on the health and well-being of the patients we serve.We're also dedicated to training the next generation of physicians. All our members serve on the faculty of the respected University of Massachusetts Medical School.
---
Posted May 5, 2021