Medical Oncology Hospitalist or Medical Oncologist or Internist
Boston, MA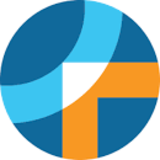 Dana-Farber Cancer Institute
Dana-Farber Cancer Institute
Key Info
The Department of Medical Oncology at the Dana-Farber Cancer Institute and the Department of Medicine at Brigham and Women's Hospital is seeking a hematologist/oncologist or internist with significant inpatient oncology experience to serve primarily as an inpatient attending leading a team of house staff and/or PAs in the care of oncology inpatients, working collaboratively with outpatient oncologists and other specialists. This role is ideal for candidates interested in developing a professional focus in the field of quality improvement, operations research and education in the context of a major academic medical system.
The successful applicant will become an active member of the Department of Medical Oncology at Dana-Farber/Brigham and Women's Cancer Center (DFBWCC) and will be provided with mentorship aligned with his/her professional interest in solid and/or hematologic malignancies. Academic rank as an Instructor or Assistant Professor at Harvard Medical School will be commensurate with experience, training and achievements.
Required credentials include an MD or MD/PhD, ABIM certification in internal medicine, eligibility for ABIM subspecialty certification in medical oncology and/or hematology, and a demonstrated interest and ability to provide acute care to hospitalized oncology patients. Qualified candidates must have legal authorization to work in the United States. Visa sponsorship is not available.
Applicants should submit a letter of interest, CV, and the names and email addresses of three references to: Dr. Justin Simmons, Interim Medical Oncology Hospitalist Director, Dana-Farber Cancer Institute, 450 Brookline Ave, Boston, MA 02215, attn: Ms. Wendy Small or submit via email to wendy_small@dfci.harvard.edu.
​
About Dana-Farber Cancer Institute
The mission of Dana-Farber Cancer Institute is to provide expert, compassionate care to children and adults with cancer while advancing the understanding, diagnosis, treatment, cure, and prevention of cancer and related diseases. As an affiliate of Harvard Medical School and a Comprehensive Cancer Center designated by the National Cancer Institute, the Institute also provides training for new generations of physicians and scientists, designs programs that promote public health particularly among high-risk and underserved populations, and disseminates innovative patient therapies and scientific discoveries to our target community across the United States and throughout the world.
---
Posted January 13, 2020
Covered
Not Covered