Child and Adolescent Psychiatrists
Morgantown, WV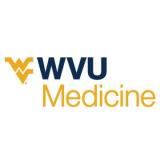 Chestnut Ridge Center
West Virginia University Medicine
Key Info
The Department of Behavioral Medicine and Psychiatry at West Virginia University is recruiting open rank Child & Adolescent Psychiatrists. Applicants must have an MD or DO degree, be board certified/eligible in child psychiatry, and be eligible to obtain a West Virginia medical license. In addition to providing excellent patient care, the successful candidate will also be actively involved in teaching medical students, residents, and fellows. Ample research opportunities exist.
WVU Medicine is West Virginia University's affiliated health system, West Virginia's largest private employer, and a national leader in patient safety and quality. The WVU Health System is comprised of thirteen member hospitals and five hospitals under management agreements, anchored by its flagship hospital, J.W Ruby Memorial Hospital in Morgantown, a 700+ bed academic medical center that offers tertiary and quaternary care.
WVU Medicine Children's is a regional referral center for pediatric subspecialties and provides faculty direct access to highly advanced technology and comprehensive ancillary pediatric services. The new 150 bed Children's Hospital and Women's Pavilion is scheduled to open in the summer of 2021.
Morgantown, WV is located just over an hour south of Pittsburgh, PA and three hours from Washington, DC and Baltimore, MD. Morgantown is consistently rated as one of the best small metropolitan areas in the country for both lifestyle and business climate. The area offers the cultural diversity and amenities of a large city in a safe, family-friendly environment. There is also an excellent school system and an abundance of beautiful homes and recreational activities.
To learn more, visit https://medicine.hsc.wvu.edu/bmed/ and apply online at http://wvumedicine.org/careers/. For additional information, please contact Pam Furbee, Senior Physician Recruiter and Talent Advisor, at pamela.furbee@wvumedicine.org.
About West Virginia University Medicine
WVU Medicine is West Virginia University's affiliated health system. Through its eight hospitals, three institutes, and more than 800 physicians, specialists, and sub-specialists, WVU Medicine provides comprehensive healthcare services to all of West Virginia, Southeast Ohio, Western Maryland, and Southwest Pennsylvania.As West Virginia's largest healthcare provider and second largest employer, WVU Medicine provides the full continuum of care – from pediatrics to geriatrics, and from primary care to complex diagnosis.
---
Posted December 7, 2020
Covered
Not Covered