Breast Surgeon- New Orleans, Louisiana
New Orleans, LA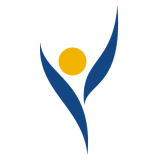 Ochsner Medical Center
Ochsner Health Services
Key Info
Breast Surgeon
Ochsner Health System in New Orleans, LA is seeking applications for an experienced Breast Surgeon to serve as Director of the Lieselotte Tansey Breast Center in New Orleans, Louisiana. Applicants should have a minimum of 10 years of experience in breast surgery. The position includes teaching responsibilities and research opportunities.
Compensation and Benefits:
• Competitive salary will commensurate with experience and training
• CME reimbursement and paid time off
• Sign on bonuses/ Relocation assistance
• Paid vacation and sick leave
• Medical, dental and vision insurance
• Retirement options (401k, 403b, and 457b)
The Tansey Breast Center provides the highest quality breast care through risk assessment, early cancer evaluation, advanced imaging techniques and cancer treatment. More than 30,000 screenings and diagnostic mammogram studies are conducted annually. The system provides care to over 1,000 newly diagnosed breast cancers annually. The Tansey Breast Center is accredited by the National Accreditation Program for Breast Centers, a program of the American College of Surgeons.
Ochsner Health System is Louisiana's largest non-profit, academic, healthcare system. Driven by a mission to Serve, Heal, Lead, Educate and Innovate, coordinated clinical and hospital patient care is provided across the region by Ochsner's 40 owned, managed and affiliated hospitals and specialty hospitals, and more than 100 health centers and urgent care centers. Ochsner is the only Louisiana hospital recognized by U.S. News & World Report as a "Best Hospital" across three specialty categories caring for patients from all 50 states and more than 70 countries worldwide each year. Ochsner employs nearly 25,000 employees and over 1,500 employed and affiliated physicians in over 90 medical specialties and subspecialties, and conducts more than 700 clinical research studies. Ochsner is proud to be recognized among the top hospitals in the nation.
​
​
---
Posted August 27, 2020
Covered
Not Covered