Outpatient Psychiatrist Needed Clearlake, CA VA Outpatient Clinic - Outstanding VA Benefits
Clearlake, CA
Job Highlights
Easy Call Schedule
Loan Repayment or Assistance Offered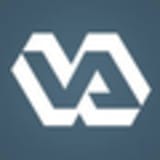 San Francisco VA Medical Center
Department of Veterans Affairs - Medicine
The San Francisco VA Medical is currently recruiting for a full-time, board eligible/board certified psychiatrist for our Community Based Outpatient Clinic (CBOC) in Clearlake, CA.
As an outpatient Psychiatrist, you will provide prescribed medical treatment and personal care services to Veterans in need of psychiatric services. Duties include general adult psychiatric care, conducting diagnostic evaluations, psychiatric consults, medication management, and individual or group psychotherapy; may also be expected to provide direct clinical supervision of advanced practice nurses or physician assistants and other staff as appropriate. The population served consists of male and female Veterans of all ages and common diagnoses include anxiety disorders, Post-Traumatic Stress Disorder, Major Depression and other mood disorders, Substance Use Disorders, Bipolar Disorder, Schizophrenia, and other Serious Mental Illnesses, Dementias, and mental disorder related to Traumatic Brain Injuries. The incumbent will establish professional working relationships with other clinical service providers within the medical center and outlying clinics, provide telephone and e-consult consultations as needed, and is expected to cooperate with and participate in medical duties or functions related to quality of care, peer review and with other performance improvement activities as directed.
There is NO Call in this position. 
Hours: Monday – Friday 8:00am to 4:30pm
Key Requirements:
Must be a U.S. Citizen
Must be B/E or B/C
Must have full and unrestricted license to practice medicine in ANY U.S. State
About Department of Veterans Affairs - Medicine
More than 6.3 million Veterans and their families turn to us for care every year, and it is our duty to provide them with the best health care available. Our team of 250,000 full-time employees and 90,000 health professional trainees work together on interdisciplinary care teams to deliver critical services to our Nation's Veterans.From Iraqi Freedom service members to those who survived WWII, our Veterans need us. We renewed our focus on increasing access to care by beginning one of our largest hiring initiatives ever.With challenging cases and advanced equipment, VA offers careers for physicians and nurses at all acuity levels, from primary care to subspecialties. Our interdisciplinary careers offer growth opportunities for mental health and rehabilitative service providers. Find out what VA can offer you.
---
Posted April 21, 2021