Mayo Clinic: Consultative Internal Medicine Practice
Rochester, MN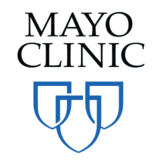 Mayo Clinic Hospital - Rochester
Mayo Clinic
Job Highlights
Easy Call Schedule
Non-Profit Employer
Mayo Clinic in Rochester, MN, is seeking experienced General Internists to add to our growing practice. The Division of General Internal Medicine is one of the largest academic general internal medicine divisions in the nation providing consultative and referral care to a rich patient mix involving regional, national, and international patients.
Opportunity Highlights:
Professional development opportunities to enhance skills in medical education, research, and administration.
Patient schedule allowing adequate time for rewarding patient care interactions.
Access to prompt consults from world-renowned subspecialists, laboratory and radiology experts.

Collegial atmosphere and ample support from allied health professionals to enhance the practice experience.

Qualified candidates should be board-certified/board-eligible in internal medicine with a desire for scholarly activity.
About Mayo Clinic
Mayo Clinic is ranked as the best hospital in the nation for 2020-2021 by U.S. News and World Report. Our multi-disciplinary group practice focuses on providing high quality, compassionate medical care. We are the largest integrated, not-for-profit medical group practice in the world with approximately 4,800 physicians and scientists across all locations working in a unique environment that brings together the best in patient care, groundbreaking research and innovative medical education.  Mayo Clinic Health System connects Mayo Clinic's respected expertise with Mayo's community-focused multi-specialty groups in over 70 communities. We offer a highly competitive compensation package and exceptional benefits. 
---
Posted October 20, 2022