Lead in Longview - Leadership Stipend and Flexible Scheduling
Longview, TX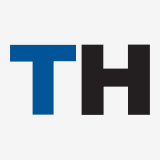 Longview Regional Medical Center
TeamHealth
TeamHealth has a new leadership opportunity available in Longview, Texas! Longview Regional Medical Center is looking for an Assistant Facility Medical Director to join the emergency department (ED) team working full-time. This Level III Trauma Center sees an annual volume of 35,000 with an admission rate of 9.7%; 23% combined admission/observations.
There are 30 hours of physician coverage and 24 hours of advanced practice clinician coverage Monday through Friday. The EMR is Medhost. TeamHealth manages the Hospital Medicine program. There is 24-hour CT reads and great sub specialty back up. This is an independent contractor position with a leadership stipend, malpractice insurance and tail coverage included.
As a TeamHealth physician leader, you will receive support services, networks of communication, educational resources and access to join a community of thousands of professionals who share and shape best practices. We harness a nationwide collection of tools, clinical resources and collective knowledge for our physician who provide the best for their patients.
Position Highlights:
Leadership stipend
Paid malpractice insurance with tail coverage included
Independent contractor status
Flexible scheduling
Access to professional development tools, educational resources and CME through the TeamHealth Institute
Access to TeamHealth's clinician wellness program and referral program
Access to leadership development programs such as Leadership Education and Development (LEAD), Coach Development Academy (CDA), Women in Leadership (WIL), and the National Medical Leadership Conference (NMLC)
About TeamHealth
At TeamHealth, our purpose is to perfect physicians' ability to practice medicine, every day, in everything we do. Through our more than 20,000 affiliated physicians and advanced practice clinicians, TeamHealth offers outsourced emergency medicine, hospital medicine, critical care, anesthesiology, orthopedic hospitalist, acute care surgery, obstetrics and gynecology hospitalist, ambulatory care, post-acute care and medical call center solutions to approximately 3,300 acute and post-acute facilities and physician groups nationwide. Our philosophy is as simple as our goal is singular: we believe better experiences for physicians lead to better outcomes—for patients, hospital partners and physicians alike. Join our team; we value and empower clinicians. Partner with us; we deliver on our promises. Learn more at www.teamhealth.com.
---
Posted February 4, 2021