Ochsner Health in New Orleans is recruiting a Pediatric Pulmonologist
New Orleans, LA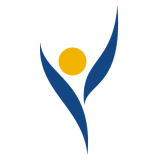 Ochsner Medical Center
Ochsner Health Services
Key Info
Ochsner Health System in New Orleans is recruiting a BC/BE PEDIATRIC PULMONOLOGIST to join our team. This position includes clinical care and teaching relating to asthma, congenital lung anomalies, and cystic fibrosis, as well as working with our five pediatric intensivists. In addition to patient care, the physician will be responsible for the education of Tulane-Ochsner pediatric residents and medical students, and our own University of Queensland medical students. Recent graduates and experienced physicians are welcomed to apply. Salary will commensurate with training and experience.
*Leadership Opportunity-Also Seeking an Experience Pediatric Pulmonologist for a Section Head Position
* Ochsner has 2 medical schools, including the Ochsner Clinical School affiliated with the University of Queensland in Australia and the Ochsner/LSU-Shreveport Medical School
* Health & Retirement Benefits: 20 days PTO, 7 paid holidays, $2,000 Annual CME Allowance with Carryover, 10 Days Paid CME/Health, Disability &Life Insurance/Malpractice Insurance & Retirement Options: (401K, 403b & 457b)
The Department of Pediatrics and our pediatric subspecialists (collectively, Ochsner Hospital for Children™) represent over 120 physicians and is growing rapidly. The group is the region's leading integrated provider of multispecialty care for infants, children, adolescents, and young adults. We offer a full range of pediatric care from primary to quaternary care, with services offered in all subspecialties including advanced gastroenterology/hepatology, orthopaedic surgery, oncology and heart, liver and bone marrow transplant.
Let's set up a time that's convenient for you by clicking on the link: https://calendly.com/robert-wieland-ochsner-physician-opportunities or email robert.wieland@ochsner.org
---
Posted October 21, 2020
Covered
Not Covered