Pediatric Rheumatology (Staff) Opportunity
Hollywood, FL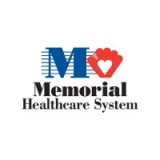 Joe Dimaggio Childrens Hospital
Memorial Healthcare System
Joe DiMaggio Children's Hospital is looking for a BE/BC pediatric rheumatologist to join its team of pediatric specialists. The practice setting will be primarily outpatient based with inpatient consultations required on an as needed basis. Children with primary rheumatologic illness are admitted to the pediatric hospitalist service and will be co-managed by the rheumatologist. Candidates should have strong oral and written communication and interpersonal skills and enjoy the prospect of teaching pediatric residents. Research opportunities and resources are available.
This is a full-time employed position with the multispecialty Memorial Physician Group. The position offers competitive benefits and a compensation package that is commensurate with training and experience. Professional malpractice and medical liability are covered under sovereign immunity.
Joe DiMaggio Children's Hospital is a 226 bed free-standing children's hospital in Hollywood, Broward County, Florida located near Fort Lauderdale. The hospital is currently undergoing a 4-story vertical expansion to double the number of floors and to continue to meet its commitment to providing the highest quality and safest care for children in the region.
Joe DiMaggio Children's Hospital is one of six hospitals that are part of Memorial Healthcare System, the third largest public health system in the country. Memorial delivers nearly 14,000 babies per year in three hospitals and has 132 Neonatal Intensive Care Unit (NICU) beds – both Level II and III services (the state of Florida does not yet have a separate designation for Level IV care).
Joe DiMaggio Children's Hospital (JDCH) has robust high-risk and congenital programs including a US News and World Report ranked pediatric Cardiology and Heart Surgery Program, one of only two active programs in the state that does heart transplants.
---
Posted January 13, 2022