Academic Cardiac Anesthesiologist
Worcester, MA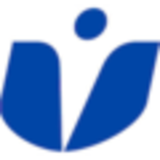 UMass Memorial Medical Center
UMass Memorial Medical Group
The Department of Anesthesiology and Perioperative Medicine at UMass Memorial Medical Center, the clinical partner of the University of Massachusetts Medical School in Worcester, MA, is looking for a well-trained cardiac anesthesiologist with advanced TEE certification and at least 5years of experience in academic medicine. The position offers the opportunity to participate in inpatient care in our growing heart and vascular anesthesia service, to train the next generation of perioperative physicians, and contribute to our academic mission.
Our growing Heart and Vascular Center of Excellence is providing state of the art patient care in the areas of interventional cardiology, electrophysiology, open heart surgery (STS three-star rating), and transcatheter aortic valve replacement. The UMass Heart and Vascular Center offers a Mechanical Circulatory Assist Program, including destination VAD therapy. The Center for Complex Aortic Disease is a nationwide leader in the repair of complex aortic aneurysms involving the aorta, renal and visceral arteries. The center is one of a few centers in the U.S. that has access to custom-made endografts and is a clinical trial site for physician-modified endovascular grafts.
The department offers an ACGME accredited residency program with an academic mission to provide the highest quality learning experience for our residents and fellows. We also offer a simulation-based teaching curriculum that utilizes state-of-the-art technology to improve crisis resource management and team-building skills across the spectrum of the practice of anesthesiology.
· Board Certified in Anesthesiology with a Fellowship in Cardiac Anesthesia. An additional fellowship in Critical Care is a plus
· Advanced PTEeXAM®, and experience in TTE (basic and advanced FATE or equivalent)
· Experience in the treatment of patients with cardiac mechanical assist devices
About UMass Memorial Medical Group
UMass Memorial Medical Group is one of the largest multispecialty group medical practices on the East Coast. With more than 1,100 members, our Medical Group is a dynamic, collaborative team of primary care and specialty physicians who are committed to clinical excellence. We focus first and foremost on the health and well-being of the patients we serve.We're also dedicated to training the next generation of physicians. All our members serve on the faculty of the respected University of Massachusetts Medical School.
---
Posted April 6, 2021